Daniel Kaluuya's Cringeworthy Oscars Speech Had His Mom Shocked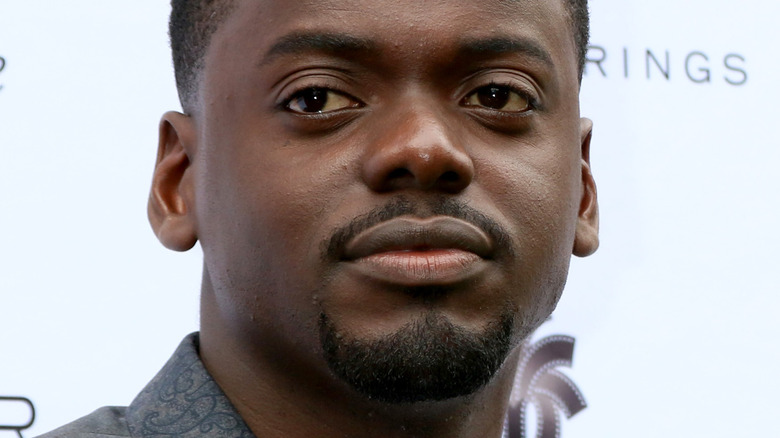 Shutterstock
The Oscars have always been one of the most talked about award shows of the year. From the celebrity appearances, to the show stopping fashion, to the hit-or-miss hosts, and of course, the excitement surrounding which of our favorites from the year will take home the awards. But while people are certainly discussing this year's 93rd Academy Awards, it might not be for the reasons you'd expect.
In addition to fans expressing their discontent at the surprisingly vast amount of masks that appear to be missing from the red carpet, some viewers are feeling a bit caught up on Daniel Kaluuya's Oscars acceptance speech. Tonight, the 32-year-old Brit took home the award for Best Supporting Actor for his performance in "Judas and the Black Messiah" (via The New York Times). In his speech, he mentions the usual suspects of thanks, including God and his family. He expresses how incredible it is to be alive, saying that life is worth celebrating as being able to "breathe" and "walk" is a gift. But he doesn't stop there.
Daniel Kaluuya thanks his mom and dad for having sex
Continuing on in this moment of euphoric joy upon winning his award, Daniel Kaluuya quips something that fans can't seem to stop talking about. "My mum, my dad, they had sex — It's amazing! I'm here," he says. "I'm so happy to be alive and I'm gonna celebrate that tonight" (via People). The camera jumps to Kaluuya's mother and sister, who appear to be half amused and half embarrassed. His sister puts her face in her hands, and his mother mouths something at her son, which one Twitter user believes was something along the lines of, "what is he talking about?"
But Kaluuya didn't take this time exclusively to embarrass his family. In his speech, he makes sure to bring attention to how important this film was and how hard their team worked. "I share this honor with the gift that is Lakeith Stanfield, the light that is Dominique Fishback, the incredible cast, the incredible crew [...] [Fred Hampton] was on this earth for 21 years, and he found a way to feed kids breakfast, educate kids, give free medical care, against all the odds," Kaluuya shared. "He showed me how to love myself ... thank you so much for showing me myself" (via ET).