Chloé Zhao's Body Language During Her Oscar Speech Spoke Volumes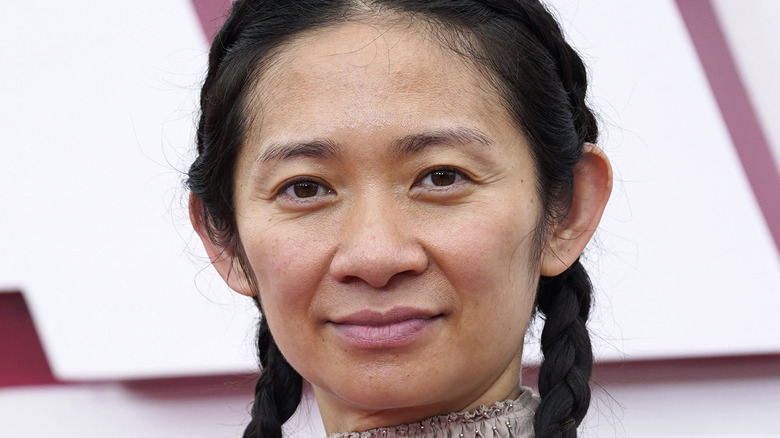 Pool/Getty Images
Chloé Zhao made history at the 93rd Academy Awards when she won the Best Director Oscar for her film "Nomadland." Not only is she the first Asian woman to win the award, but she's the first woman of color and only the second woman ever to win, after Katheryn Bigelow won for "The Hurt Locker" in 2010 (via NPR). 
This year also marked the first time that multiple women were up for the Best Director award, with director Emerald Fennell also nominated for her film "Promising Young Woman," according to ABC 7 News. For such a historic win, Zhao really was a "gracious winner," according to body language expert, and executive and career coach Lauren Cohen, who spoke exclusively with The List. In her acceptance speech, Zhao said that "my dad and I would play this game. We would memorize classic poems and text and try to finish each other's sentences," (via Entertainment Tonight). She recited one of those poems, which translated to "People at birth are inherently good" and that "I have always found goodness in the people I met." And Cohen noted that while Zhao gave her speech, "her eyes [communicated] intelligence."
Chloé Zhao's Oscar acceptance speech was 'very earnest'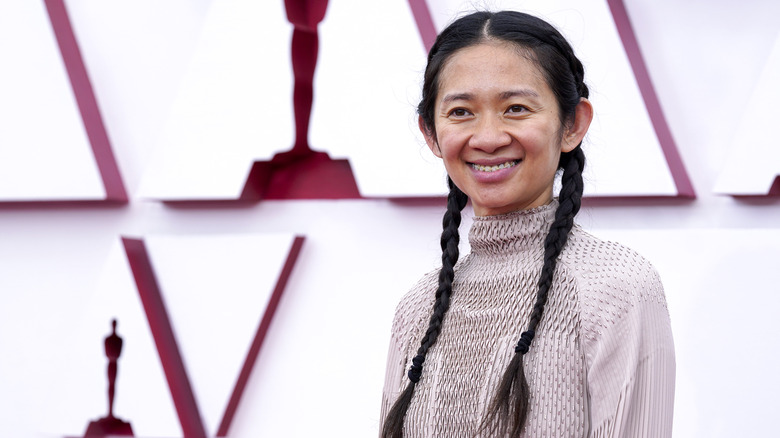 Pool/Getty Images
While remaining gracious, Chloé Zhao also seemed shocked about the win. Cohen noticed that the director "put her hands up to her face and shook her head in delight," which indicated she was surprised. According to Thrillist, Zhao was predicted to win Best Director for "Nomadland," but when it comes to the Oscars, you never know. So, Zhao demonstrating her "excitement and gratitude" through her body language was a delight to see. 
Not only did the audience connect with what Zhao was talking about in her speech, but she communicated with her eyes by "really [looking] at the audience when speaking." And as a result, it came off "very earnest" and "self-pacifying," according to the body language expert. Even the writer and director of "The Farewell," Lulu Wang, wrote on Twitter that Chloé Zhao "nailed it" and she's "a class act" who is "a most deserving winner."