Fans Are Upset Over This Year's Oscars In Memoriam. Here's Why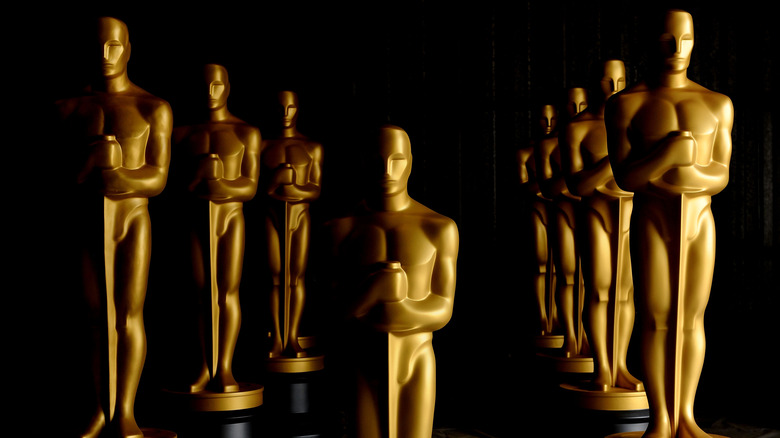 Kristian Dowling/Getty Images
2020 was a hard year for everyone. At the Oscars, you can expect an In Memoriam tribute to those who died in the past year. However, with an ongoing coronavirus pandemic, that number was greater than ever. Not to mention, there was a 14-month separation between the 92nd Academy Awards that took place before lockdown in February 2020 to now (via Decider). 
Because of this, there were many great actors, directors, writers, and filmmakers who were expected to be represented in the In Memoriam montage. The segment is usually a beloved one to viewers hoping to honor some of their favorite artists one last time. However, with so many people to recognize, the montage this year seemed to go by way too quickly. Normally, you would expect each honoree to get a few seconds of screen time, enough time "to trigger cinematic sense memories in the audience," according to The Washington Post. But this year, the images of each honoree were up on the screen for less than a second.
The In Memoriam segment was way too fast-paced and missed some important people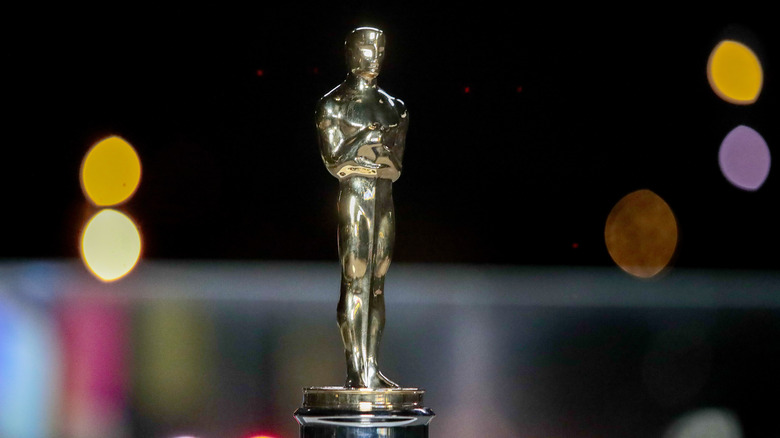 Pool/Getty Images
Many people on Twitter complained that the 2021 Oscars In Memoriam montage was cut way too quickly. As one user pointed out, "The pace of this memoriam was so disrespectful" (via Twitter). The song choice was also strange. You would expect a somber and slow song for the moment, but this year, the Academy went with a more upbeat Stevie Wonder song. Because of this, many people thought that the In Memoriam was edited the way it was to stay on beat. But as one Twitter user pointed out, "I'm all for cutting to the rhythm of the music, but the #Oscars In Memoriam segment is probably the worst place for that."
Not only was it fast-paced, but it seems the Academy also failed to recognize some beloved artists, like actress Jessica Walter and songwriter Adam Schlesinger. It's not uncommon for the Oscars to not include certain celebrities. For instance, last year, viewers were upset to see Luke Perry and Cameron Boyce not honored (via NDTV). But after a year with so much loss, people were really hoping that the In Memoriam would be a special moment for the 93rd Academy Awards and it seems they missed the mark.