Body Language Expert Compares Harrison Ford And Brad Pitt At The Oscars For This One Reason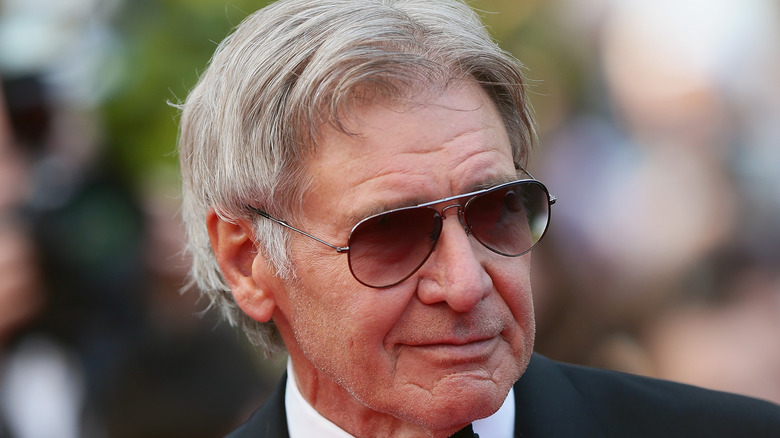 Vittorio Zunino Celotto/Getty Images
The 2021 Oscars were more of the same, with the biggest upset coming from Anthony Hopkins' victory over Chadwick Boseman for Best Actor, a gong the dearly departed actor was favored to win posthumously. The moment stung considerably more as the award was given out last, switching things up as Best Picture is typically in that slot. As Vanity Fair notes, there were plenty of memorable moments but, for the most part, surprises were few and far between — aside from maybe Glenn Close twerking.
The presenters for each award were similarly low-key, with no Kanye West-esque outbursts in sight. However, there were a couple celebrities whose fidgety displays at the podium marked them out for different, albeit strangely similar, reasons. The List spoke with Mark Bowden, a human behavior and body language expert, as well as a panelist on The Behavior Panel, about why Harrison Ford and Brad Pitt's performances at the 2021 Oscars gave him pause. Thankfully, it has nothing to do with twerking.
Harrison Ford and Brad Pitt both exhibited nervous behavior onstage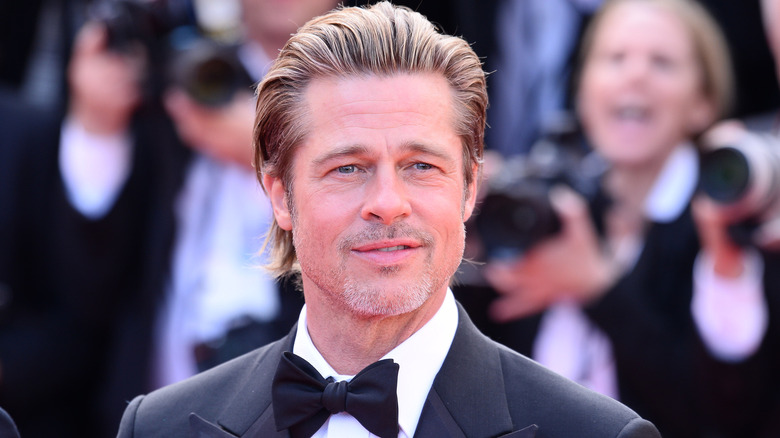 Shutterstock
As Mark Bowden, a human behavior and body language expert, as well as a panelist on The Behavior Panel, explained to The List, "Brad Pitt nervously taps on the winner card with fingers of both hands as he introduces the nominees" while "Harrison Ford plays with the paper in his hands as he runs through terrible criticisms that were given on his classic film 'Blade Runner.'" However, although the two men behaved somewhat similarly, Ford's shifty behavior "is congruent with the uneasiness of this particular situation." Thankfully, despite how demonstrably uncomfortable he was, "Ford brings some well-needed levity for the viewing audience of this heavy ceremony." 
Pitt was presenting the award for Best Supporting Actress, which ultimately went to "Minari" standout Yuh-Jung Youn. The other nominees included Maria Bakalova for "Borat 2" and Glenn Close for "Hillbilly Elegy." Youn kicked off her acceptance speech by quipping about how nice it was to meet Pitt, wondering aloud, "Where were you while we were filming in Tulsa!?" (via Twitter). The Korean actress also joked about how much "luckier" she is to have edged out Close, who's been nominated eight times but has yet to win, while Youn managed it after just one nod. Ford, meanwhile, was presenting Best Editing and utilized negative criticism of "Blade Runner" to highlight how important editors are (via Twitter).