Glenn Close Fans Are Disappointed By Youn Yuh-Jung's Oscar Win. Here's Why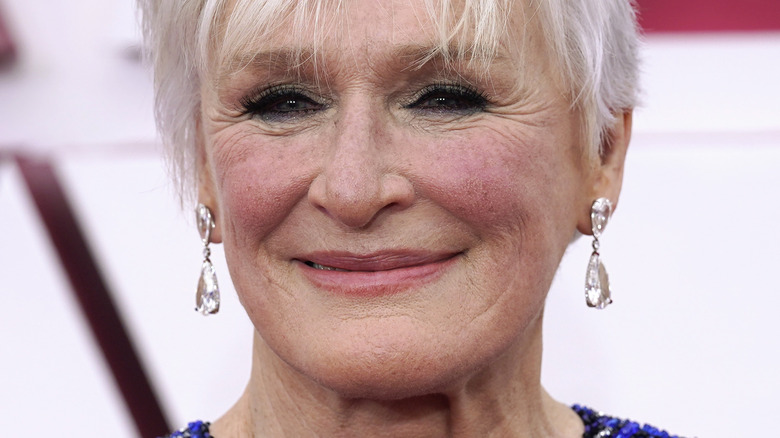 Pool/Getty Images
"Minari" actress Youn Yuh-Jung accepted her award for Best Supporting Actress at the Oscars tonight, coming after her emotional performance as a Korean grandmother who emigrates from her homeland to Arkansas (via NPR). Becoming the first Korean and second Asian to land a win in the category, Youn dazzled the audience with a wide array of jokes, leading viewers to take to Twitter to call her "a treasure." That being said, not everyone is all that happy about Youn's win, particularly Glenn Close's fans.
While the 73-year-old Youn made the audience smile from ear-to-ear in her Oscars acceptance speech as she quipped one-liners like, "Mr. Brad Pitt, finally nice to meet you — where were you while we were filming in Tulsa?" (via the New York Post), not everyone was totally pleased that the Korean actress nabbed the coveted statue. Glenn Close's die-hard fans are reeling at the defeat, as the "Hillbilly Elegy" actress has now become the most Oscar-nominated female actor to never win (via the Baltimore Sun).
With eight nominations to her name, Close has been nominated for films like 1987's "Fatal Attraction" and 2017's "The Wife" (via the Los Angeles Times). While her performances are always jaw-dropping, the Academy continues to snub her — and fans have had enough.
Fans are ready to see Glenn Close win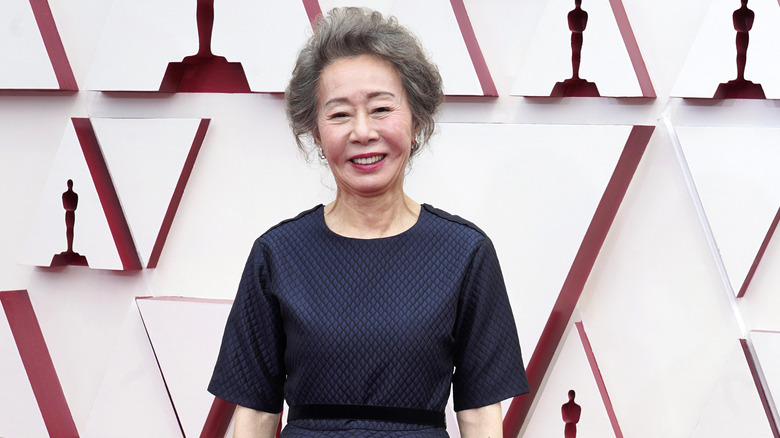 Pool/Getty Images
In her acceptance speech, Youn even made reference to Glenn Close's acting abilities, stating, "How can I win over Glenn Close? ... I'm luckier than you." As laugh-out-loud as the moment was, it is clear Close deserves an Oscar by now for her stunning 40-plus-year career (via IMDb). As much as most fans are happy for Youn, they still took to Twitter to voice their disappointment.
One user wrote, "Yuh-Jung Youn also deserves the award. My heart goes out to Glenn Close, though," expressing her sadness while still supporting praiseworthy Youn. Another fan felt the same, writing, "Am I glad Yuh-Jung Youn won? Yes. Am I still disappointed that Glenn Close doesn't have an oscar? YES." One Twitter user even referenced the Kanye West-Taylor Swift 2009 VMAs scandal, writing, "Yo, Youn, I'm really happy for you, I'mma let you finish. But Glenn Close had one of the best performances of all time!"
While one user put the two seasoned actresses in direct competition with each other, writing, "I look forward to the upcoming years of the Glenn Close — Youn [Yuh]-jung rivalry," another fan preferred to imagine "Yuh-jung Youn and Glenn Close in a buddy comedy." As one fan wrote about feeling "super sad for Glenn Close," given that the "Dangerous Liaisons" actress just did the "Da Butt" dance on live television (via E!), we have a feeling she's pretty okay with the situation!