Olivia Rodrigo Opens Up About Her 'Identity Crisis' As A Disney Star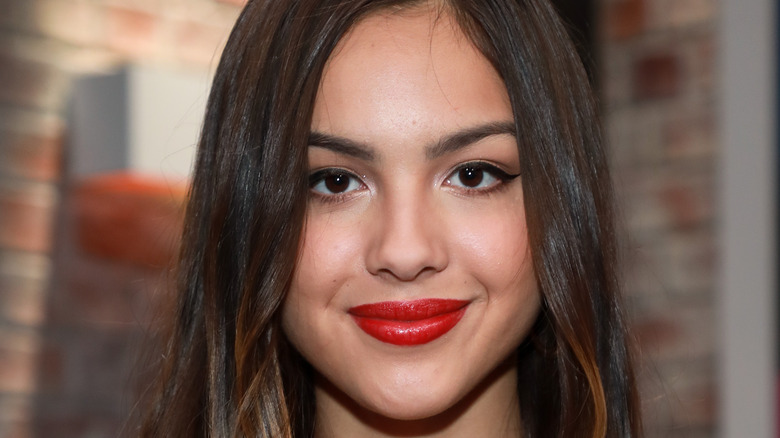 Jason Mendez/Getty Images
It's safe to say that Olivia Rodrigo has taken the music world by storm with her debut song "Drivers License," a record-breaking hit that essentially rocketed the young star to fame overnight. But even before her newfound fame as a singer-songwriter, Rodrigo was already making a name for herself as a young actress and Disney star — and seemingly having her share of teenage doubts, as she recently revealed in the May 2021 cover story of Elle.
The star, who gained recognition with her role on Disney's "High School Musical: The Musical: The Series," opened up about her early fame, revealing that everything changed for her when she was cast in the Disney channel show "Bizaardvark" at the age of 12, upon which she left public school and moved to downtown L.A. as a "showbiz kid." She also shared that her experience as a Disney star was "lonely" and experienced what she called an "identity crisis on steroids" in her middle school years (via People).
"Who the f–k am I? Who cares about me? How do I treat people?" the singer and actress recalled asking herself. "Most 14-year-olds aren't in a room with adults being like, 'So, what's your brand?'"
Olivia says that songwriting has helped her figure out her identity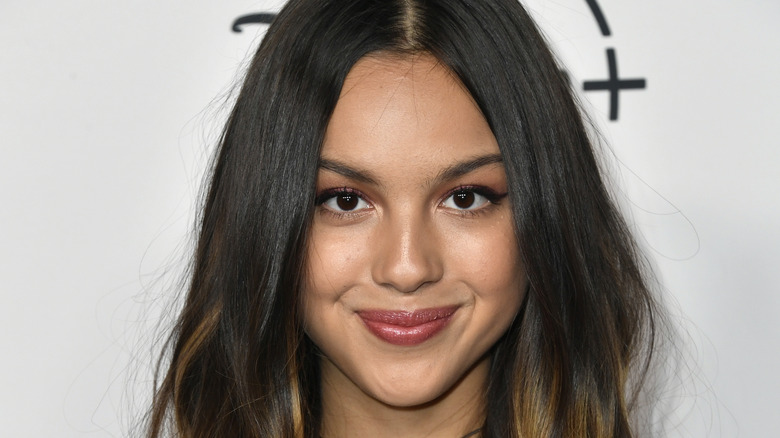 Frazer Harrison/Getty Images
Per Elle, Olivia Rodrigo wrote and performed an original song — "All I Want" for the hit series "Bizaardvark" at the age of 16 — and not long after, she released her first debut single, "Driver's License." The song, of course, went on to break numerous records, including topping the Billboard Hot 100 chart as one of the most dominant number-one hits in history, (via Billboard). 
"I thought I was going to be really in my head, like, 'I'm never going to write a song as good as that again,'" she told Elle. "[But] this song has given me a lot of confidence in my voice." And it definitely seems like Rodrigo has finally found her "brand," as the singer has already followed her first song's success with another hit single called "Deja Vu." Both songs are off of Rodrigo's upcoming debut album, titled "Sour," which is set to release on May 21 (via Rolling Stone). 
"I think songwriting has really helped me home in on what I like about myself and my art," Rodrigo told Elle. "I just want to be effortless, I guess. Whether it's in my fashion or my songs or my social media, I want to just be like, 'Yo, this is me. And I'm sometimes weird as f–k, and I'm sometimes polished and put together.' I think that's the antithesis of a brand."