How Michelle Obama Really Feels About Having An Empty Nest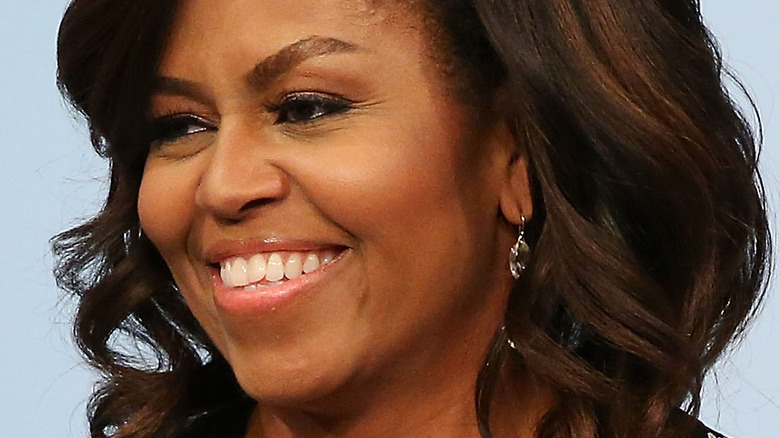 Paul Morigi/Getty Images
As first lady, Michelle Obama was one of the most famous wives and mothers in the world, and we got to watch her daughters Sasha and Malia grow up during the eight years Barack Obama was president. Now they're both grown up and in college. Malia started at Harvard in 2017 (via The New York Times), and Sasha started at the University of Michigan in 2019 at the age of 18. Michelle Obama told People magazine that it "was of course a little emotional to drop Sasha off at college." But as time has gone on, it sounds like Michelle has adjusted pretty well to life with the girls off at school.
In a video interview on "The Kelly Clarkson Show," Clarkson asked, "Who had a tougher time being an empty nester: you or your husband?" And without hesitation, Obama said, "Oh, my husband. He was weeping and he still is like, 'They left me!'"
She put the differences in their reaction to the girls leaving as in large part down to her husband's job as president while the girls were growing up in the White House. "I spent all the time with them. He was president."
Sasha and Malia liked to borrow things from Michelle Obama's closet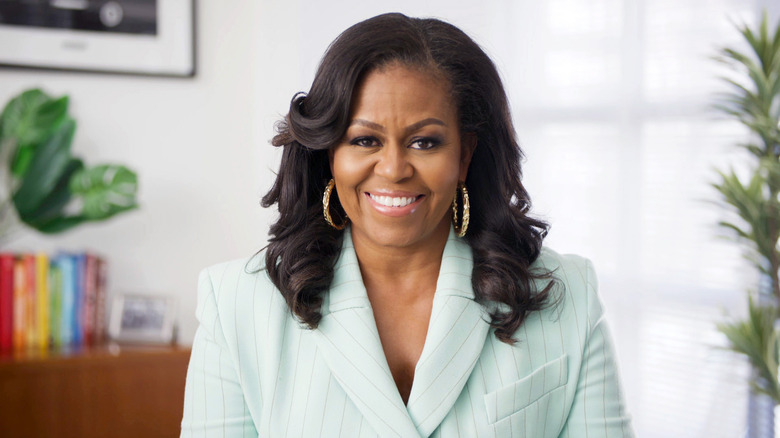 52nd Naacp Image Awards/bet/Getty Images
And in a sit down with Oprah in 2020, Michelle Obama explained how the energy of the house changed once the girls left, saying, "Parenting takes up a lot of emotional space." That's true for any parent, much less for the first lady. Obama described her time as doing double duty as first lady and a mother, explaining, "I put a lot of time and energy into parenting these girls ... trying to make their lives normal — so that means weekends were a pain."
Obama also spoke with Clarkson about the different relationship that she and former President Obama had with their two kids. As the girls got older, it seems like they, like so many girls, raided their mom's closet when they could. "It's like, 'Get out of my closet!' And he's also a man, so they're not borrowing his makeup," she said.
It also sounds like with the girls gone, Obama can rely on the house being a bit more organized. When they're home, she described it as: "I can't find anything with these little women in my house. They're always sneaking into my room, and I'm like, 'What are you doing? What are you taking? Put that back!'"