How Much It Will Really Cost You To Attend The Kentucky Derby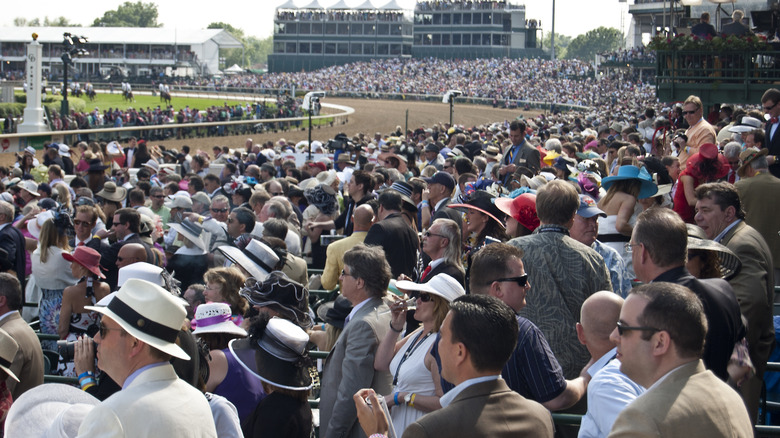 Shutterstock
The Kentucky Derby takes place every year on the first Saturday in May, and since it got its start in 1875, this is the country's longest continually held sporting event.
According to the derby's official website, the race involves 20 three-year-old thoroughbred horses on a one and one-quarter miles dirt racetrack at Churchill Downs in Louisville, Kentucky. Before ending up at this legendary event, the horses compete in the Road to The Kentucky Derby, which is made up of 35 different races.
While the actual race — "The Most Exciting Two Minutes in Sports" — is the main attraction, this event is also known for its mint juleps and its big, fancy hats, as fans around the world get all dressed up for a celebratory day. And if one were to do some in-person celebrating, how much could they expect to pay, in order to actually attend The Kentucky Derby?
There are hotel, travel, and entrance fees to consider when it comes to going to The Kentucky Derby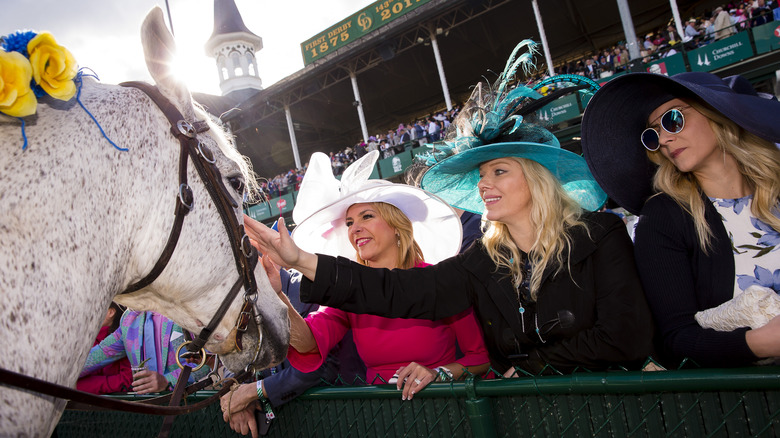 Michael Hickey/Getty Images
According to Southern Living and Coinage, there are a few factors to consider when thinking about the overall cost of attending The Kentucky Derby. First of all, hotels in Louisville during this time can cost $1,000 a night or more. Then, of course, there is the matter of getting to Churchill Downs, since people fly in and drive there, adding in travel, gas, and/or ticket costs.
Once a person arrives at the main event, there are tickets to purchase in order to enter. The club level seats may set an attendee back around $700, while the general admission tickets are about $80. The derby's website states that there are also premium boxes or dining tables for six to eight people for $3,800 or more and private suites for at least 24 people, which start at $120,000.
Whether a person travels to the race or takes it all in from home, The Kentucky Derby continues to be an iconic and historic annual tradition.