The Real Reason Miranda Lambert Cried At Her First Concert In A Year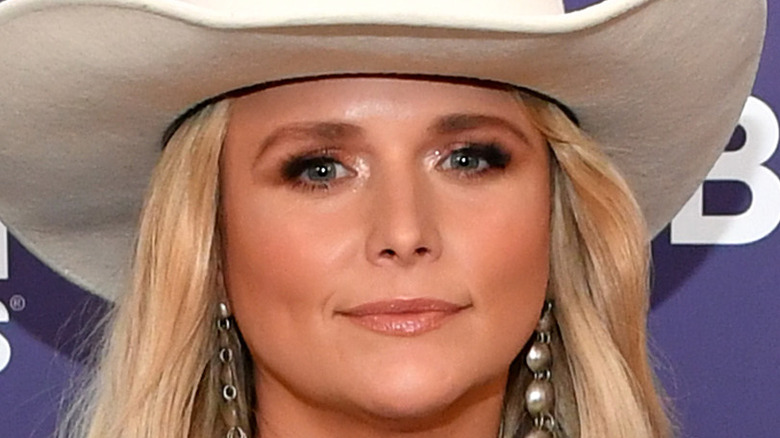 Jason Davis/Getty Images
In order to prevent the spread of the COVID-19 virus, many have been forced to forego our favorite activities for a little over a year. While challenging, social distancing and foregoing large events and venues – from parties to movie theaters and clubs – have had a huge hand in flattening the COVID-19 curve (via The Washington Post). 
However, for many, it's been especially difficult to miss out on major concerts and music festivals. The image of warm weather, friendly gatherings, and fun-loving attendees is truly a pastime that cannot be easily forgotten.
Luckily, with the advent of vaccines becoming more and more common, it would appear that some musicians are beginning to slowly reintroduce live concerts. Of course, music lovers and concert attendees aren't the only people missing out on the huge gatherings; musicians are also ready to get back on stage and do what they do best. And this couldn't possibly be more true than for country star Miranda Lambert, who has begun performing live again and, according to Fox News, she couldn't be happier.
Miranda is overwhelmed by the sight of a live audience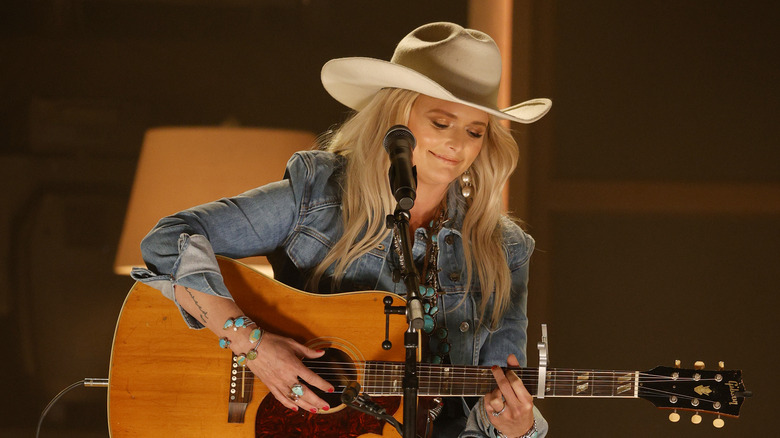 Jason Kempin/Getty Images
For the first time in over a year, Miranda Lambert took center stage at Billy Bob's Texas in Fort Worth, Texas, in front of a crowd of socially-distanced fans. As her performance went on, it was clear that she was overcome with emotion and even struggled to continue singing. "First show back in over a year. I missed y'all so much," she captioned a TikTok video of her performing her song, "The House That Built Me," (via People). 
In the video, she cries and hugs her bandmates as the music plays in the background. As she attempts to sing again, she appears to be so overcome with emotion that she stops and listens to the audience sing along to the song. Per Entertainment Tonight, she told the crowd during a performance, "No matter what I've ever done in my career and what I'm still gonna do, somehow I still feel most at home on a barstool under a neon sign." She continued, "I walked in here and I took a little tour around, and I just felt so at home. I remembered why I do this and why I missed y'all's faces so damn much."
In addition to appearing on stage, Lambert will also be releasing a new album, joined by Jack Ingram and Jon Randall for "The Marfa Tapes."