This Smart Pizza Hack Will Make Your Costco Grocery Trip So Much Better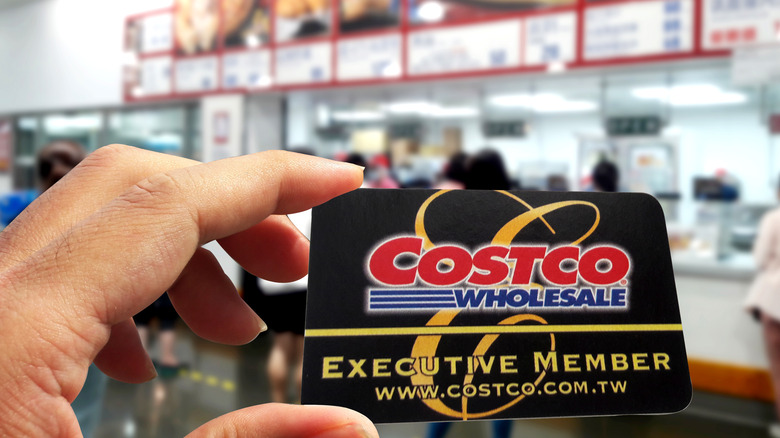 Shutterstock
For some, Costco is simply a giant grocery store where you can buy things in bulk. And while this is technically true, Costco aficionados everywhere know that the big-box store is so much more than that. In order to step inside a Costco, you need to hold a membership card (though, there are ways around this rule). While this may deter some from shopping there, according to Insider, the company has over 90 million card-holding members.
There are many reasons to love Costco. A basic membership costs $60 a year, but that price is well worth it when you look at the low cost of their items. People also love Costco for its signature brand, Kirkland. The Kirkland brand sells everything from shampoo to jelly beans — all for a much lower price than the similar brand-name product.
But quite possibly the biggest appeal for Costco is the food court. Known for $1.50 hot dog-and-soda combos, the food court offers everything from chicken bakes to full-size pizzas, a hot commodity on certain nights of the week (via Taste of Home).
Ordering Costco pizza on the weekends can be tricky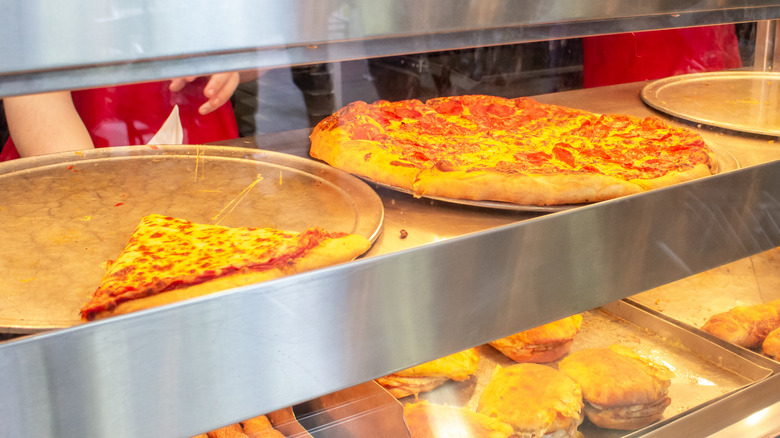 Shutterstock
According to Delish, with more than 400 locations, Costco is one of the largest pizza chains in the United States. With so many people vying for a slice, or a whole pie, it can get pretty hectic, particularly on Friday and Saturday nights.
Instead of waiting the average 20 to 30 minutes for your Costco pizza on a weekend, though, Taste of Home advises customers to order ahead of time. You can order right when you enter the store, then do your shopping while your pizza is being prepared; or you can call ahead, as you would to any pizza chain, and place your order if you don't plan to shop that day.
Costco pizzas are made with 1.5 pounds of cheese per pie, and according to Mental Floss, a robot is used to ensure the perfect sauce-to-cheese ratio in every bite. (You can actually watch this robot at work from the food court's side window.) Plus, at only $1.99 for a slice or $9.95 for an 18-inch pie (as of 2021, via Fast Food Menu Prices), you can't beat the price. Now, the only question is: cheese, pepperoni, or combo?