This Is The Most Popular Paint Color On Instagram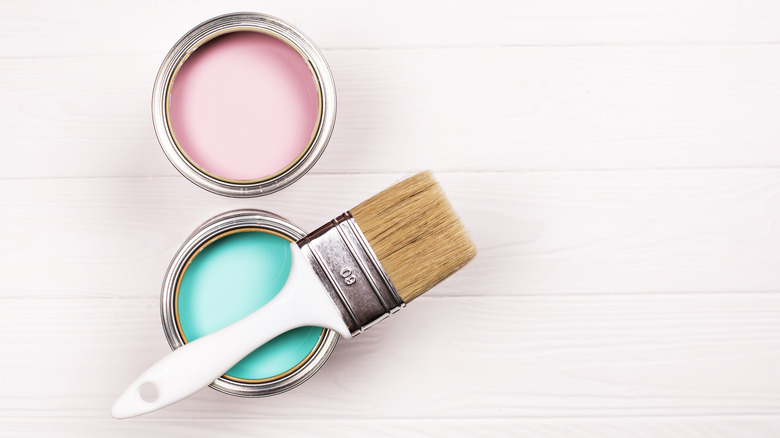 Shutterstock
The most popular paint color on Instagram has been revealed. Apartment Therapy reports a new study has crunched the numbers, and the most popular paint color on Instagram is likely not the shade you expect. While Pantone's infamous combination of Ultimate Gray and Illuminating is exceedingly popular, it's not at the top of the list. 
The study, conducted by the experts at crafter community DIYS.com, analyzed the most used paint color hashtags on Instagram to determine what colors were truly trending. Of all of the paint color-related hashtags tallied by DIYS.com, Farrow & Ball's Hague Blue won the star spot. The dark blue-green shade was tagged with just under 50,000 hashtags, double the number of second-place Stiffkey Blue (23,872), another Farrow & Ball color.
As for Hague Blue, Homes & Gardens also ranked the shade highly. In a recent article on the top 10 colors from Farrow & Ball, the outlet placed it at No. 6, with Farrow & Ball color curator Joa Studhome explaining that the paint color simply "oozes period grandeur and creates a really dramatic, glamorous feel."
Hague Blue and its psychological connotations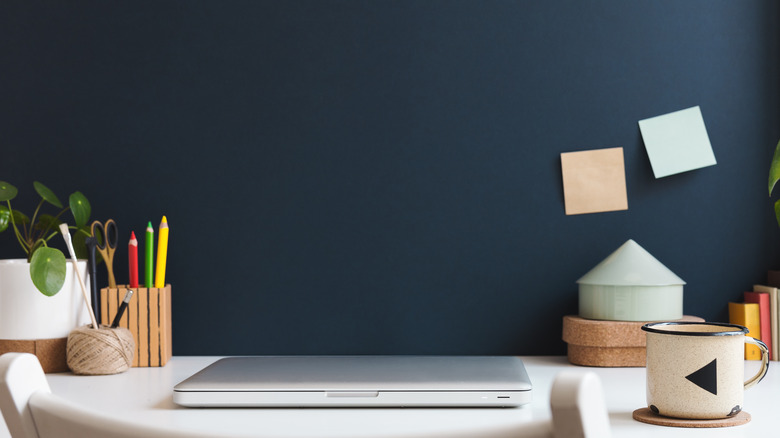 Shutterstock
As per Apartment Therapy, the popularity of Hague Blue may also be due what it does for us psychologically. Psychologist Lee Chambers told the lifestyle blog that the dark blue-green of Hague Blue promotes calm and confidence; Chambers also noted that the shade's "nostalgic feel" may provide its fans with a level of comfort.
It also appears that the shade's popularity on Instagram may be due to its ability to add lightness to a room, despite its darker hue. A number of Instagram accounts show the paint color paired with light, warmer colors, like mustard, indicating that Hague Blue may be popular because it can complement different shades, not to mention natural materials like marble. Farrow & Ball's color expert Joa Studhome would seem to agree, noting that F&B's Hague Blue does indeed work best with darker neutral tones and advises against pairing it with white (via Homes & Gardens).
Further, Apartment Therapy points out that by being so understated, Hague Blue has the ability to create a focal point, rather than become one itself.