Willow Smith Opens Up About Her Sexuality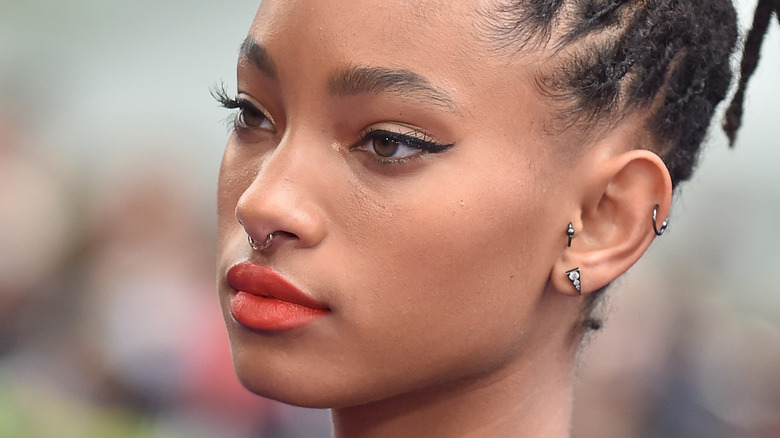 Shutterstock
Singer and actor Willow Smith has always been really open about her private life. The daughter of Will Smith started her career as a child actor and then debuted in the music industry with her iconic hit "Whip My Hair" when she was only 10 years old (via AllMusic). Fame came with a lot of overwhelming responsibilities that led Willow to become more rebellious and shave off her hair in 2012, according to her interview with People.
The 20-year-old artist hosts the Facebook talk show "Red Table Talk" alongside her mother Jada Pinkett Smith and her grandmother Adrienne "Gammy" Banfield Norris, where they tackle several social issues across generational lines with the help of A-list guests. In a 2019 episode of the show, Willow opened up about not being attracted to a single gender. "I love men and women equally, and so I would definitely want one man, one woman," she said.
Willow also revealed that she could see herself ditching monogamy and going into a polyamorous relationship. "I'm not the kind of person that is constantly looking for new sexual experiences. I focus a lot on the emotional connection and I feel like if I were to find two people of different genders that I really connected with and we had a romantic and sexual connection, I don't feel like I would feel the need to try to go find more."
Willow Smith is polyamorous and proud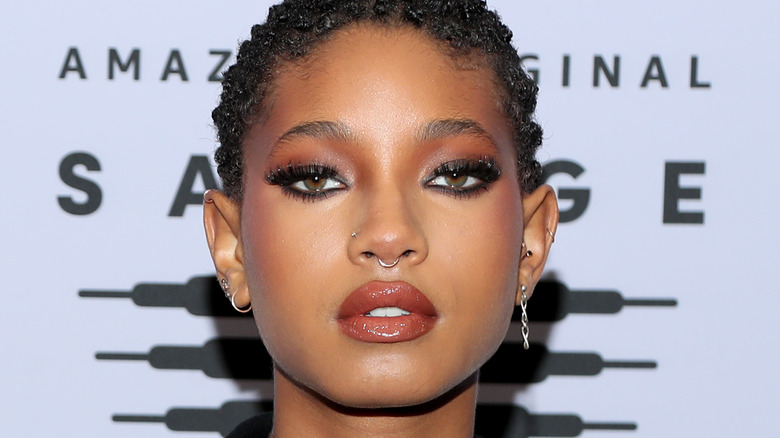 Jerritt Clark/Getty Images
In an April 2021 episode of "Red Table Talk," Willow opened up about polyamory and why she views it as a better alternative to monogamy. She explained that monogamy puts extra pressure and dissatisfaction in the partners, especially if one wants to have a sexually active life while the other one doesn't. However, Willow also added that it's not all about sex. "In my friends group, I'm the only polyamorous and I have the least amount of sex," Willow told her mom and grandma. 
While Grandma Grammy wasn't thrilled by the idea of polyamory, Jada understood her daughter's life choice. "I totally get it," responded the "Set It Off" actor. "Wanting to set up your life and have what it is that you want, I think anything goes as long as the intentions are clear." 
Polyamory, otherwise known as ethical non-monogamy, has become increasingly common in mainstream media and now there's specific dating apps for those interested in this kind of relationships, per Cosmopolitan.
We love to see Willow debunking stereotypes about polyamory and enjoying the lifestyle of her choice.