What Really Happened Between Paulina Porizkova And Ric Ocasek?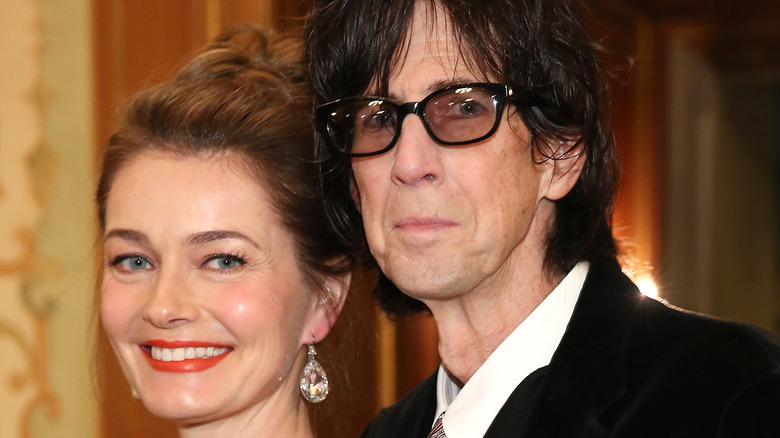 Monica Schipper/Getty Images
Supermodel Paulina Porizkova and Cars front man Ric Ocasek met in 1984 on the set of the band's music video for "Drive." It was reportedly love at first sight; Porizkova already had a crush on the singer and Osasek was separated from his wife at the time, (via Entertainment Weekly). The pair got married five years into their relationship and had two sons together: Jonathan and Oliver. Osasek had four children from earlier relationships – Christopher, Adam, Eron and Derek.
Their marriage weathered an impressive 28 years before the two announced their separation in May 2018. Porizkova announced the news on Instagram, writing, "Our family always has been — and still is — a well-built car. When the four of us are together, we can go wherever the road takes us. But as a bicycle, my husband and I no longer pedal in unison. So we're ditching the bicycle."
Porizkova also revealed the two had been separated for quite some time prior to the announcement. At the time of Ocasek's passing in 2019, they were still legally married.
Paulina was removed from Ric's will for this reason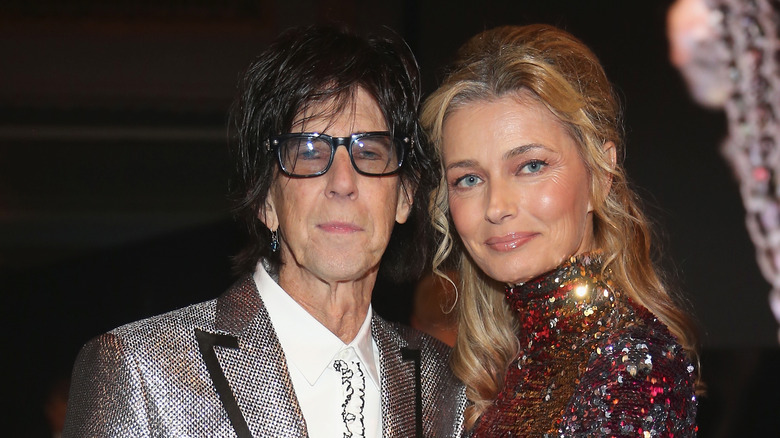 Kevin Kane/Getty Images
Ric Ocasek's death was a shock to his estranged wife Paulina Porizkova and to everyone who knew and loved him. While the singer had recently undergone surgery, he was expected to recover. When Porizkova walked into the home the pair still shared in September 2019, she certainly didn't expect to find Ocasek gone. The following days were confusing and tough – a reality that was made even worse by the fact that for reasons unknown, Ocasek had removed the supermodel from his will entirely.
Page Six reports that Ocasek even stipulated the reason why. In his will, he reportedly wrote, "I have made no provision for my wife ... as we are in the process of divorcing. Even if I should die before our divorce is final ... Paulina is not entitled to any elective share ... because she has abandoned me."
Porizkova later issued a statement about her relationship with Ocasek, via Yahoo!, and acknowledged that perhaps she didn't know him as well as she thought. "While my love for my husband was steady and my trust in him absolute, I was clearly delusional," she stated. "I believed I knew him. I believed we had the same definition of 'love.' Grieving him is an equal amount of heartbreak and rage."