Inside Leslie Jones' Feud With Anthony Jeselnik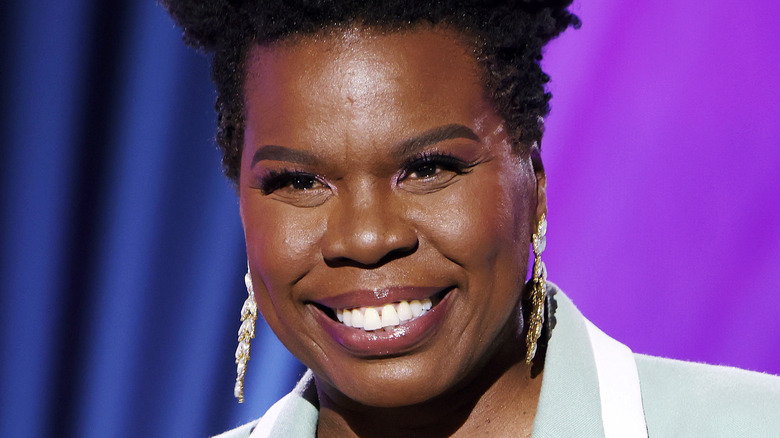 Randy Shropshire/Getty Images
Comedian Leslie Jones has been working the comedy circuit since the late 1980s after winning a "Funniest Person on Campus" contest (via Colorado State University Magazine). Over her decades-long career performing at various comedy clubs around the country, Jones encountered many different comedians. Unfortunately, Jones did not take a liking to every performer she met and even has a long-standing feud with one funny man in particular. 
Stand-up comedian Anthony Jeselnik revealed on his podcast "Jeselnik and Rosenthal Vanity Project" that he has been involved in a longstanding beef with another seasoned comedian. Jeselnik worked as a writer for "Late Night With Jimmy Fallon" before writing for the Comedy Central Roasts and hosting his series, "The Jeselnik Offensive," for two seasons (via IMDb). Jeselnik also hosted NBC's "Last Comic Standing," and even has two Netflix stand-up specials. On the April 28 episode of his podcast, however, which he hosts with NFL analyst Gregg Rosenthal, Jeselnik finally broke down his feud with Jones.
Leslie Jones stole Anthony Jeselnik's performance slot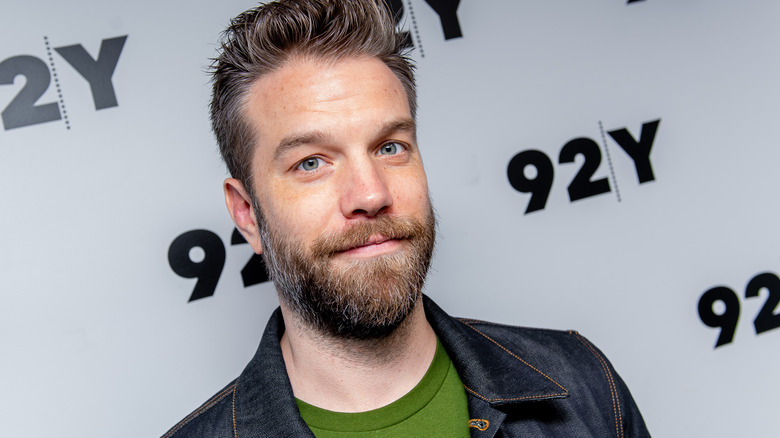 Roy Rochlin/Getty Images
Anthony Jeselnik said on his podcast that his feud with Leslie Jones — whom he didn't name — possibly began at LA's Comedy Store after Jeselnik refused to give her his stage time when she requested it (via Page Six).
Their feud recently came to a head at Supernova Comedy. Jeselnik said Jones arrived at the club unannounced and asked management to go on-stage for a few minutes before his set. He said, "Within five minutes, I understand what has happened to me. They are not doing [five to ten minutes] and that they are going to go as long as they can, strictly to f**k with me."
Jeselnik revealed he was told Jones had refused to introduce him at the end of her act. He said, "The exact phrase was, 'They don't think they can introduce you with enthusiasm,' which means that not only am I getting bumped, but I don't get to go next." Jeselnik added that Jones dragged out her set with crowd work. He ultimately returned his appearance fee to the club and left.
Though Jeselnik never named Jones, a Reddit user quickly identified her. They wrote, "Everyone saw Jeselnik at the venue while walking in so we knew he was there. Leslie Jones [was] a surprise guest in the middle [of the show]. She does some material for the first 15 minutes, big red light comes on [to signal the end of her time], then she just starts doing crowd work for the next 25 minutes."