This Is How Many Siblings Mark Wahlberg Has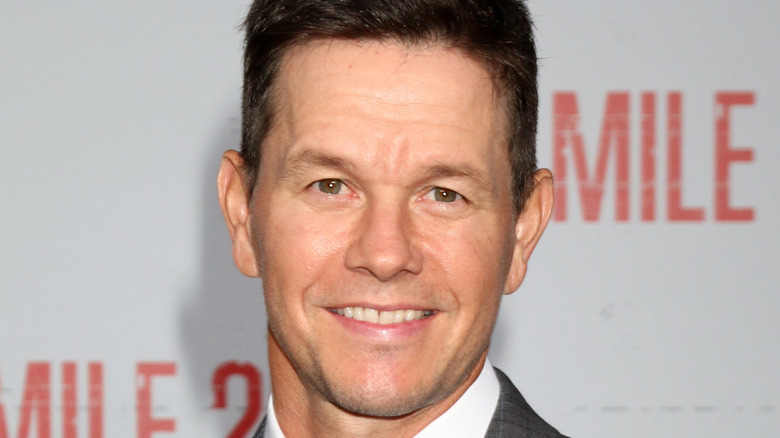 Shutterstock
Before Mark Wahlberg was the multi-hyphenated business mogul that he is today, he was most famous for dropping his pants and hanging with his Funky Bunch. 
The Boston native proudly possesses the titles of actor, restaurateur, model, musician, producer, father, and husband. And we're sure it's no secret that his (arguably more famous) older sibling Donnie Wahlberg has kept a permanent residence in many a Blockhead's heart for the last 30 plus years.
In the six-part HBO Max docuseries "Wahl Street." fans get a look into the inner workings of how Mark keeps all of the chaos in order. One would imagine that coming from a large family of nine siblings, born and raised in the Dorchester neighborhood of Boston, Mass., the star got a jump on learning how to navigate chaos. As the youngest of the bunch, Mark had to work hard in order to get noticed. 
With a career that spans decades, it's evident that the man isn't one to shy away from hard work. As he says in the "Wahl Street" trailer, "I think it's fantastic to be able to make a living, making movies and acting. But I think it's important to really have a career where you can do different things and not be put into a box."
The Wahlberg family loses their matriarch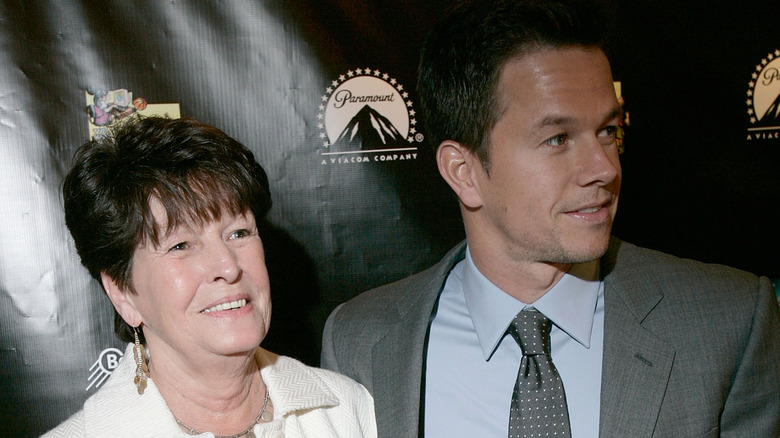 Douglas Mason/Getty Images
After divorcing her husband, Donald Wahlberg Sr., in 1982, it was up to Alma Wahlberg to keep her brood in line. Alma quickly became a pop culture fan favorite after appearing in almost all episodes of the A&E reality series, "Wahlburgers." The reality show, which ran from 2014 to 2019, served up a behind the scenes look at what it takes to run a successful restaurant chain. 
It also provided many heartfelt, and often hilarious, moments shared between Alma and her boys. Sadly, the feisty Wahlberg matriarch passed away on April 18, 2021 after a long battle with dementia. Mark took to Instagram to share a photo of his mother, with the caption, "My angel. Rest in peace." Donnie Wahlberg, shared a heartfelt video of fond memories with Alma on Instagram, including footage of her roller skating and dancing together at his wedding. Tragically, the family has had their fair share of loss, which includes their father in 2008 and several siblings.
The oldest sibling, Debbie Wahlberg, passed away at the age of 43 in 2003 from a heart attack and septic shock, per Republic World. It was a bittersweet time for the Mark and his family as he also welcomed his first daughter into the world, on the same day. The second oldest, Michelle Wahlberg, who chose to mostly stay out of the spotlight, suddenly passed away in 2019. 
How many Wahlberg brothers are actors?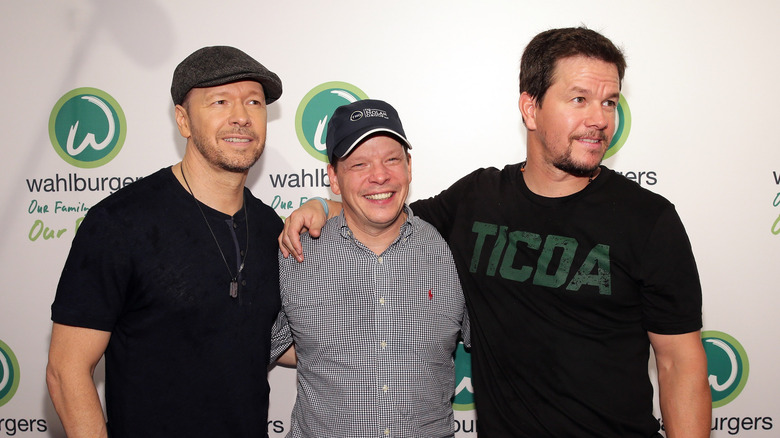 Neilson Barnard/Getty Images
Arthur Wahlberg, the first Wahlberg son, dabbled a bit in acting, but currently enjoys his career as a carpenter who remodels homes. Paul Wahlberg is the head chef at the Wahlburgers restaurant and owner of Italian restaurant, Alma Nove. The name, Alma Nove, is a dedication to their mother, which translates into "Alma and her nine." Mark Wahlberg appointed his brother James "Jim" Wahlberg as the Executive Director of the Mark Wahlberg Youth Foundation. 
The foundation works with other youth organizations to improve the quality of life of inner city youth. Fans got to know Tracey Wahlberg, the youngest sister, after an appearance on "Wahlburgers." Robert Wahlberg also found his way as an actor, having appeared in such films as "The Equalizer," "Gone Baby Gone," and "The Departed."
Second to the youngest, is New Kid on the Block and actor, Donnie Wahlberg. Thanks to hard core fans, NKOTB has enjoyed a successful music career since 1989. After his appearance in "The Sixth Sense," Donnie started to make a name for himself in Hollywood. He can be found in several films in the "Saw" franchise, HBO's "Band of Brothers," and most recently starring in the CBS TV show "Blue Bloods."
Being a close knit family, Mark and Donnie have both been very intentional about including family in projects they are working on. We can't wait to see what the next generation of Wahlberg has for us.