The Heartbreaking Death Of Mark Wahlberg's Mom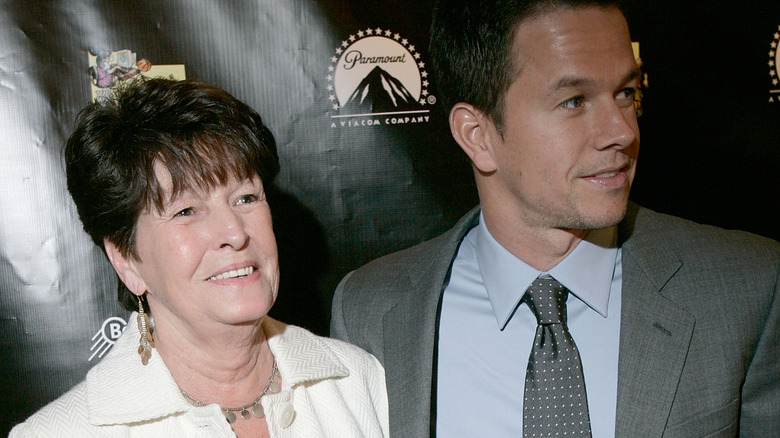 Douglas Mason/Getty Images
The matriarch of the Wahlberg family has died after battling dementia. Earlier this morning, on April 18, brothers Mark Walhberg and Donnie Wahlberg announced the death of their mother, Alma Wahlberg, on Instagram. Along with Mark and Donnie, 78-year-old Alma was the mother to seven other children who were born and raised in the Boston, Massachusetts, area.
You might recognize Alma from her appearances on the A&E series Wahlburgers which showcased the beginnings of the family's successful restaurant business. Alma worked as a hostess and greeter in the restaurants and made many memorable appearances on the show, which ran from 2014-19 (per Page Six). "My Angel. Rest in Peace," Mark posted to Instagram, along with a photo of his mother.
Donnie, a successful actor, singer, and director, wrote a longer post about his mother, alongside a heartfelt video tribute. "I'm so blessed to have been brought into this world by, raised by, taught by, and set on my life's path by, such an amazing woman," Donnie posted on his Instagram page early this morning. "My mom Alma's joy for life, love, and people — combined with a pride in her humble beginnings and refusal to forget where she came from — undoubtedly shaped me into the man that I am."
Alma had been battling dementia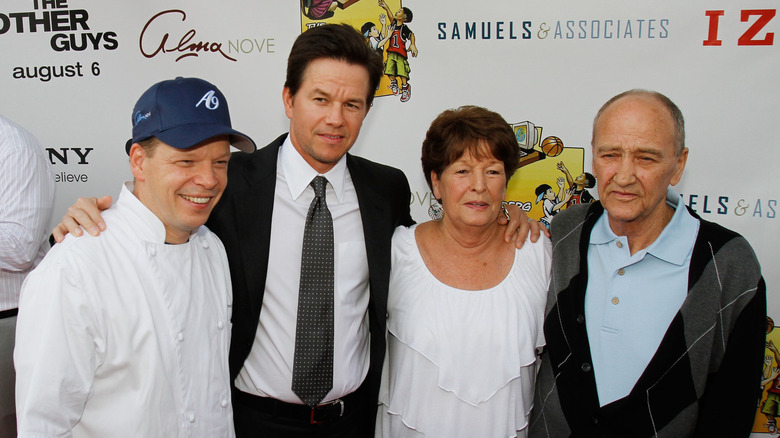 Robert E. Klein/Getty Images
Back in July of 2020, Donnie Wahlberg posted an Instagram update regarding his mother's health. According to People, Alma had been battling dementia before her death. "I know that so many of you have asked how my mom Alma is doing," Donnie wrote last year. "During my visit, she didn't remember much, and was often confused, but somehow she was still Alma. She still lights up a room. She still made me smile. She's still stubborn. And she still loves her baby Donnie. I thank you all, for your well wishes. Sending my heartfelt love, and sincerest wishes, to all those away from their loved ones."
Prior to working as a greeter and hostess at the family's Wahlburgers restaurants, Alma worked as a nurse's aide and bank clerk, according to TMZ. Before appearing on the show together, Mark Wahlberg admitted to not having the closest relationship with his mother during an episode of Live! with Kelly and Michael in 2013. In interviews after appearing on Wahlburgers with his mother, it appeared as though the entire family had become close as a result of working together on the television show.
"The show has given my mother her own identity, which I didn't realize is so important to her," Mark told Hollywood Life. "The restaurant, it's given her a fresh start and a new lease on life, so it's made her happy."