What Tom Brady Just Said To His Ex Bridget Moynahan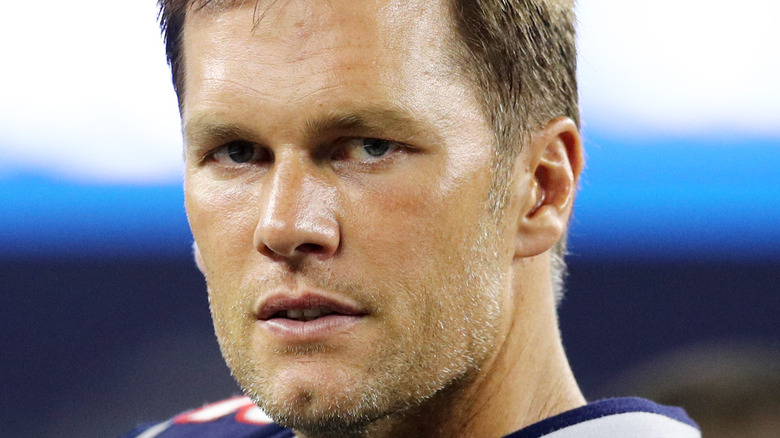 Maddie Meyer/Getty Images
Actress Bridget Moynahan and NFL quarterback Tom Brady – who's had a stunning transformation — began dating in 2004 (via Page Six). The stars spent two years together before deciding to go their separate ways. However, in early 2007 Moynahan discovered she was pregnant with Brady's child, and the exes welcomed their son Jack later that year. Since the split, Brady and Moynahan have been co-parents.
The "Sex and the City" actress told People that she and Brady "made a decision to raise a child together," and by doing so, both found life partners that were far better suited for them and treated Jack like one of their own. "I don't think you can ask for more than that. My son is surrounded by love," Moynahan said. Over the years, it's become clear that Brady still has love in his heart for his former girlfriend. To celebrate Moynahan's 50th birthday in 2021, Brady publicly shared a tribute to the actress.
Tom Brady and Bridget Moynahan have a lot of love for their blended family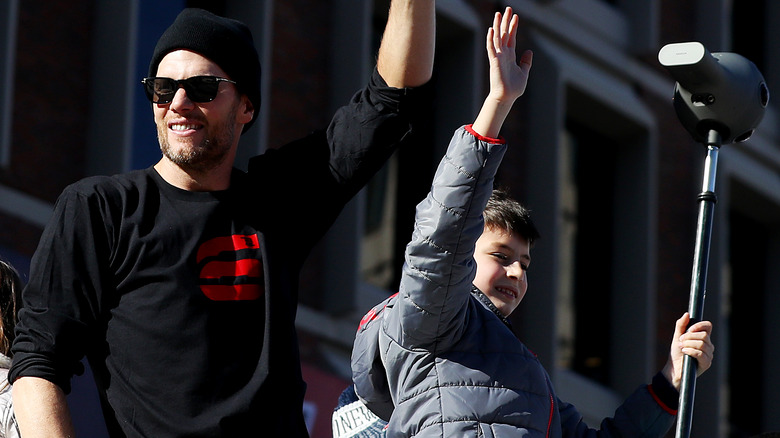 Maddie Meyer/Getty Images
On April 28, 2021, Tom Brady posted a photo of Bridget Moynahan on his Instagram story to mark her birthday (via Page Six). The Tampa Bay Buccaneer shared a rare image of Moynahan with their son Jack at the 2018 US Open in New York, captioning the throwback, "Happy Birthday @bridgetmoynahan we hope you have a GREAT day."
Moynahan, as of publication, has yet to respond publicly to Brady's birthday message. However, she frequently supports her ex on social media as well. When Brady won Super Bowl LV in February of 2021, she shared a photo on her Instagram of the champion with the caption, "I am pretty sure I am not the only one from #patriotsnation celebrating @buccaneers." She also added the hashtags, "#superbowl #greatgame #strong #soproud #55."
Brady's wife Gisele Bündchen also congratulated Brady on his big win by sharing a photo of herself hugging her two biological children and her stepson, Jack. In 2015, the supermodel told CBS that at first, she didn't know how to approach being a step-mom, but ultimately, she adopted the role beautifully. 
"I felt like I didn't know what to do. It was one of those moments where like, do I run away?" she said. "Now, eight years later, I couldn't have asked for a sweeter bonus child" (via CBS). Judging by the trios' comments in interviews and posts on social media, it's clear this blended family is full of love and support.