Clint Eastwood's Son Reveals What He Really Thinks About Working With His Famous Father Again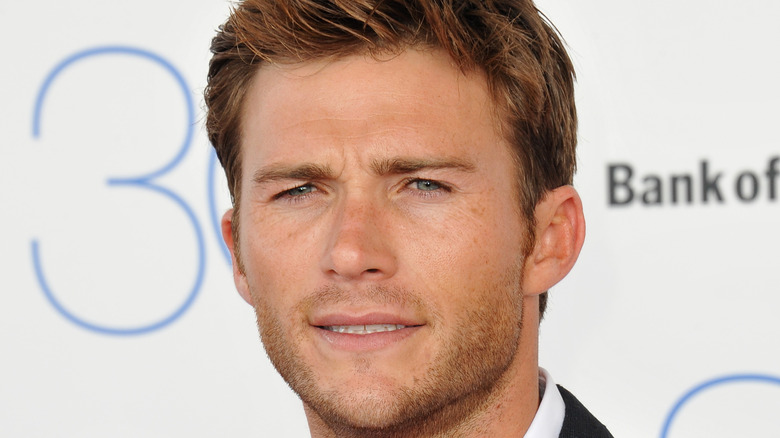 Shutterstock
When it comes to acting, Scott Eastwood has very much followed in the footsteps of his Hollywood legend father, Clint. In the past, Clint and Scott Eastwood have worked together on multiple projects, including 2008's "Gran Torino" and the 2012 film, "Trouble With the Curve" (via Insider). But can Eastwood fans expect the father-son duo to work together again?
During an interview with Closer Weekly, Scott appeared to be open to the idea. "Of course. I'd love to do something with him again," he commented, adding that he himself is currently working on a brand new project. When probed about whether or not his father Clint will be involved in the forthcoming project, he revealed, "Maybe. ... You'll have to speculate."
Speaking to Esquire in a joint interview with his father back in 2016, Scott opened up about what he's learned about acting whilst working alongside Clint, and revealed the on-set advice his father shared with him as a youngster.
Scott has learned a lot from his father Clint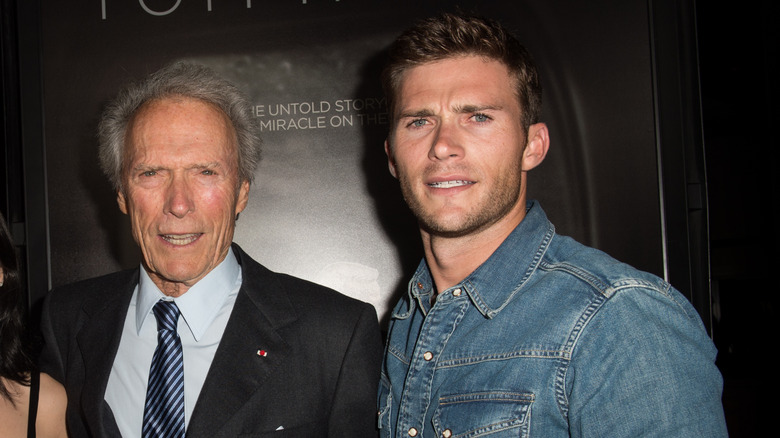 Emma Mcintyre/Getty Images
Discussing his experience working on "Fate of the Furious," Clint Eastwood's son Scott revealed to Esquire, "I don't remember how old I was when you told me this, Dad. But you said, 'As an actor, I never went back to my trailer. I always hung out on set and learned.'" He continued, "That stuck with me. I'm on this 'Fast and the Furious' movie right now, and everyone goes back to their trailer. I stick around and say, 'Why you are setting up the shot like this?' I want to learn."
Elsewhere, Scott also previously opened up about what he's learned from his father over the years (via Closer Weekly). "What I've discovered from working with my father is that I'm still learning. I'm just a kid in this business. But film is much more of a director's medium. And I've seen from my father transitioning into being a director, that's where the power lies." He added, "And, like he says, it's feast or famine for an actor. If you're not creating your own material, then you're just fighting for whatever's out there. I definitely have the desire to go to the other side."