The Surprising Person Who Nominated Luke Parker For The Bachelorette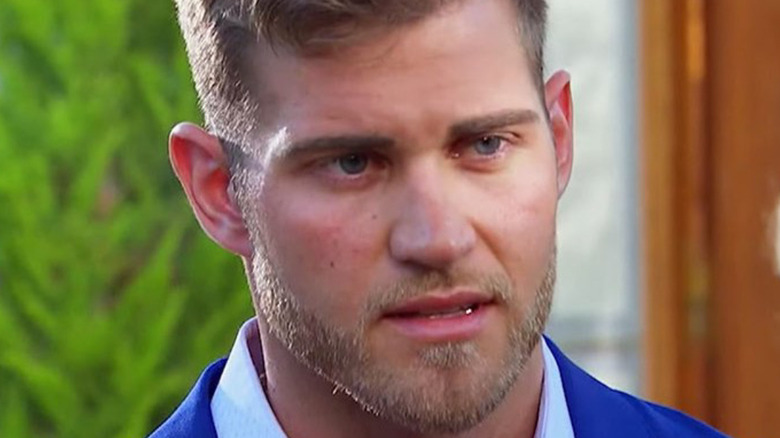 ABC
"The Bachelor" franchise tends to find itself in hot water. Whether it's for a lack of diversity amongst the cast, allegations of sexual misconduct, or simply a Bachelor nation "villain" who's a little too nefarious, there is usually at least one controversy surrounding each new season (via Insider).
When Hannah Brown became the Bachelorette in 2019, fans around the country were excited to see "Alabama Hannah" find true love. While her journey was full of magical dates, charming men, and undying optimism, there were a few roadblocks on the way to happily ever after.
Luke Parker won Hannah Brown's first impression rose on the first night of her season. However, her opinion of him slowly began to sour. Throughout the season, Parker constantly divided fans because of the tension he created for his fellow contestants, controversial remarks, and his explosive argument with Hannah about premarital sex (via People).
Whether you loved Parker or you hated him, odds are you won't soon forget him. He certainly brought a lot of drama to the show and was one of the most compelling components of Brown's season.
Luke Parker's sister-in-law nominated him for The Bachelorette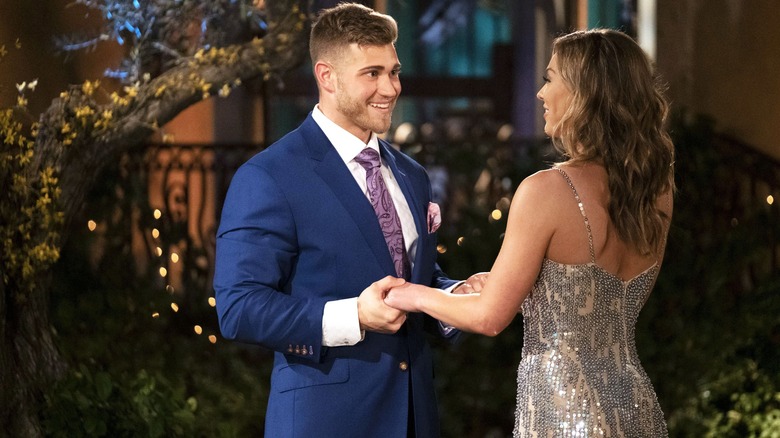 ABC
Luke Parker suffered a really bad breakup around the time "The Bachelorette" was looking for men to cast in Hannah Brown's season. In an interview with the Gainesville Times, Parker's sister-in-law, also named Hannah, revealed that she watches the show with her husband and decided to nominate Parker for "The Bachelorette" but didn't think he would actually be chosen.
She filled out his application without telling him and just a few months later Parker received a call from the show's casting team. According to Parker's brother Mike, Parker was only interested in doing the show if Hannah Brown would be the Bachelorette. Mike said, "He and I had a conversation before he left and they hadn't told him who it was going to be yet, but he didn't want it to be anybody else."
What drew Parker to Hannah Brown was the strong Christian faith she displayed on Colton's season of "The Bachelor." Luke's sister-in-law Hannah said, "They showed on the season when the girls were at the house, they showed her a couple of times where she was reading her Bible and writing in her journal and stuff." Luckily, for Luke, he ended up on Brown's season, even if the journey didn't always go smoothly.