Hannah Brown Reveals A Major Update About Her Love Life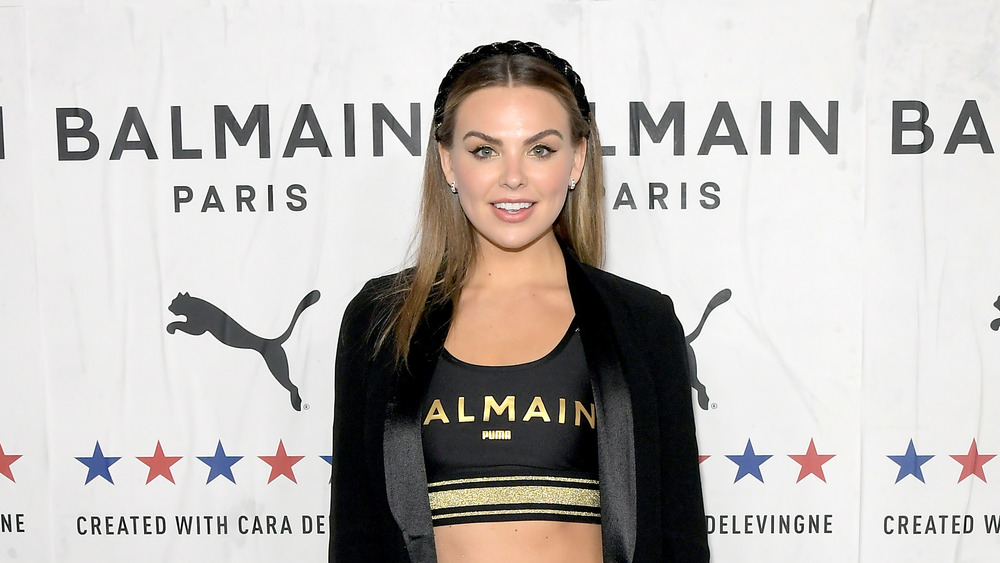 Charley Gallay/Getty Images
"I have something important to share with you guys," Hannah Brown teases in her most recent Youtube video. "I got on a dating app."
The Bachelorette alum is single and very ready to mingle, which might come as surprising news since she's been a bit MIA recently. But being out of the limelight is not something she's especially familiar with, as she has starred on her fair share of reality television. In addition to being the lead on season 15 of The Bachelorette, she was also on season 23 of The Bachelor, in which she placed top seven on the show, but was ultimately sent home. She made an appearance on season 6 of Bachelor in Paradise, as well. We also can't forget that she and partner Alan Bersten were crowned winner on season 28 of Dancing with the Stars.
But despite her many television appearances on dating shows, she hasn't managed to find her person just yet. Well that's why her announcement of getting back into the dating game is such good news. Brown's love life has never been much of a secret to the public, which is really just the nature of being a part of the Bachelor nation, and we've seen her heart broken on national television more than once. 
On her season of the The Bachelorette, which she did end up engaged to Jed Wyatt, she ended up ending things literally weeks later after discovering he has a girlfriend back home all along. Afterwards, she ended up asking out runner up Tyler Cameron. However, after spending several weeks in quarantine together, according to ET, things fizzled. Brown even addressed the confusing situation between herself and Cameron on YouTube.
Hannah Brown uses her YouTube channel to keep her fans up to date
In September of this year, Brown made a YouTube channel and posted her first video and has since posted pretty consistently. In her channel description, she writes, "I'm getting ready to start a new chapter in my life and I'm taking you along for the ride" (via YouTube). Despite having just started a little over two months ago, the star has already accumulated nearly 200,000 subscribers.
In her most recent video titled "I'm Dating Y'all!" Brown reveals that she is ready to start dating again, and has already "matched with some really cute guys." In the video, she is getting herself ready for a date with a guy that she met online. "I haven't been on a date since the show," she confesses, after admitting that she'll be going on "four dates this week."
Halfway through the video, Brown updates viewers, and admits that she wasn't feeling it. Afterwards, she ended up on a skateboarding date, which Brown shows in the video. She explained later, though, that she didn't feel any sort of spark with the skater boy.
While Brown might be on a bit of another level due to her extensive reality TV experience, this video shows just how relatable she is when it comes to the struggles of online dating. "Going on dates with someone you don't know can be scary." Honestly, going on three failed dates is such a 2020 mood, and we've all been there.