Zac Efron's Friend Speaks Out About His Alleged Plastic Surgery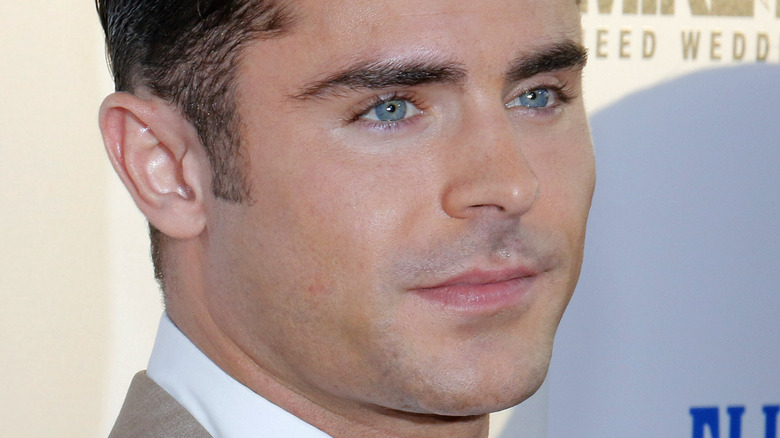 Shutterstock
Celebrities getting plastic surgery is hardly a new phenomenon, but that certainly doesn't stop fans from speculating wildly at the slightest indication that someone's gone under the knife. The latest victim? "High School Musical" star Zac Efron. Last month, the actor appeared on Facebook Watch to promote Bill Nye's "Earth Day! The Musical" alongside fellow A-listers such as Justin Bieber, Charli D'Amelio, and Dixie D'Amelio. In the short clip, viewers couldn't help but notice Efron's drastically different appearance — and promptly took to Twitter.
"What in hell did Zac Efron do to his jaw?" one user commented. "Zac Efron looks like the human Shrek now," wrote another, adding side-by-side images of the 33-year-old actor and the Pixar character (via Page Six). His face does appear fuller in the video, but of course, this could be due to a variety of things, like weight gain or even his jaw injury back in 2013.
Now, a friend of Efron's is finally speaking out to put rumors to rest.
Radio host Kyle Sandilands claims Efron did not have surgery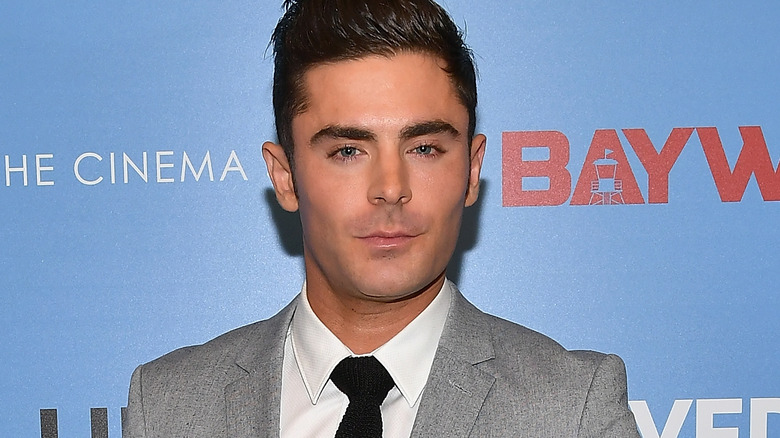 Dia Dipasupil/Getty Images
In a new episode of "The Kyle and Jackie O Show," Australian radio host and friend of Zac Efron, Kyle Sandilands, said that "of course" the plastic surgery rumors are false (via Us Weekly). "It's like getting a Picasso and having a kid finger paint all over it. Why bother?" Sandilands said, noting that Efron is already an incredibly good-looking man. Sandilands also added that if Efron had any plastic surgery, he "would know."
Despite the flurry of criticism surrounding Efron's looks, supportive fans have come to the actor's defense. "Next time you make a certain celebrity trend just because they look different to how you last saw them, think about what kind of effect this could have on them," one Twitter user shared. "Zac Efron is more than his looks, he is a talented actor with feelings and past struggles." 
"I just came to say that #ZacEfron still looks like the most perfect male to exist and he's aging beautifully," shared another, along with a photoset of Efron in recent years.
Efron has yet to comment on the plastic surgery rumors himself, but we have to agree with his fans. Regardless of any work he's had done, he's still undoubtedly one of Hollywood's most handsome.