Here's How Much The Chainsmokers Are Really Worth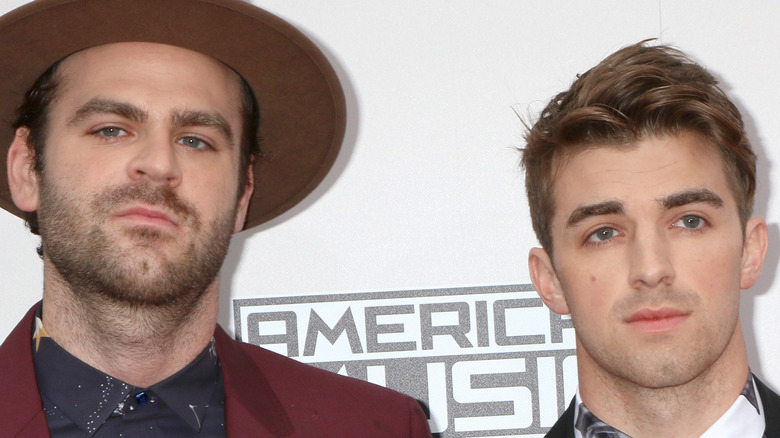 Shutterstock
Even if you haven't ever seen The Chainsmokers, you have definitely heard them. Their songs consistently play on the radio and are often at the top of the Billboard charts. The Chainsmokers are a duo made up of artists Alexander Pall and Andrew Taggart. They are American DJ's and producers and their hits are seemingly endless, with songs like "Closer" and "Roses" and "Something Just Like This," to name a few (via Chill Out Radio).
While The Chainsmokers have truly made a name for themselves, it wasn't long ago that they were just college students trying to make it in the music world. It was in 2014 that they got their first big break, opening for Timeflies at Terminal 5 in New York City and finding success with their single "#Selfie."
Since then, their fame has skyrocketed. They have released albums, been nominated for Grammys, recorded songs with top artists like Halsey, had their hand in fashion design, and one of the members, Taggart, was even named in Forbes "30 Under 30" in 2017 (via Cosmopolitan). With all that and more, how much is the group actually worth?
The Chainsmokers net worth may shock you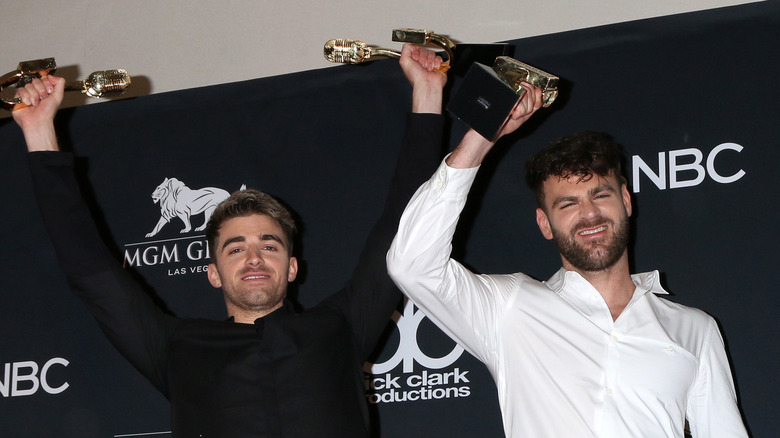 Shutterstock
According to TheThings, The Chainsmokers are worth $70 million — a very impressive number for the young duo. In 2019, they even managed to surpass Calvin Harris as the highest-paid electronic act in the entire world, a title Harris held for the previous six years (via Forbes). Their income is largely due to their live shows and festival performances, along with music sales (their third album, "World War Joy," debuted at number one on the Dance/Electric Charts in December of 2019), and endorsements.
Recently, according to KTNV, The Chainsmokers announced a residency at The Wynn in Las Vegas, alongside other big names in the electronic world, David Guetta and Kygo. They also announced a hiatus from social media, posting to their Instagram account that they are taking a break from the public to focus on their fourth LP (via Billboard). But fans missing the pair have a lot to look forward to — with an album clearly in the works, we will also see them at the Electric Daisy Carnival in October of this year.