Whatever Happened To Rob James-Collier From Downton Abbey?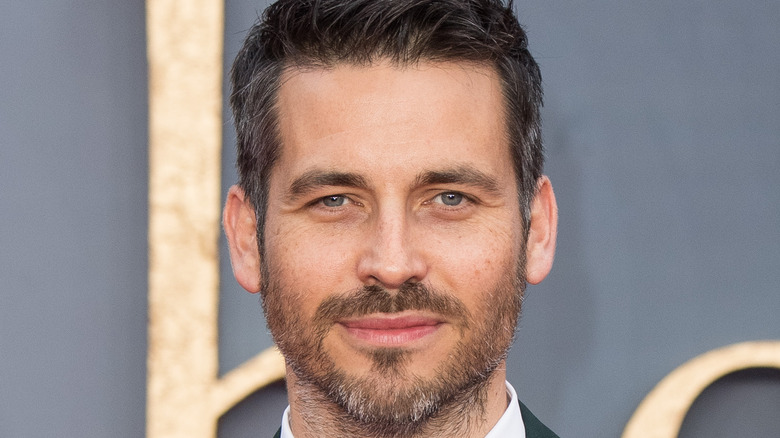 Jeff Spicer/Getty Images
Redemption arcs make for really good TV. Take Theon Greyjoy from HBO's hit series "Game of Thrones," for example (Beware: spoilers are ahead!): He goes from being a stuck-up teen to a helpless lone wolf, power-hungry rebel, tortured captive, and then, finally, a bona fide hero. Diply's list of fellow redeemed TV characters include Chuck Bass from "Gossip Girl," Zuko from "Avatar: The Last Airbender," Bojack from "Bojack Horseman," Mark Sloan from "Grey's Anatomy," and Spike from "Buffy the Vampire Slayer." But we think one character is noticeably absent from that list, and that is Thomas Barrow from the beloved period drama "Downtown Abbey."
If you haven't seen the six-season series, well, first of all: What rock are living under? Secondly, here's the gist of it: Viewers follow the lives of an early 20th century aristocratic Yorkshire family as well as that of their servants. It's mainly about power dynamics, with actor Maggie Smith's dry and targeted humor sprinkled in here and there to lighten the mood. One of the characters to undergo the most change over the 12-year span is Thomas Barrow, who enters the scene as a downright bully but reveals his wounds and vulnerabilities bit by bit and proves upward mobility is possible, even then. We can't think of anyone who would've played the part better than British actor and model Rob James-Collier, who snagged a Screen Actors Guild Award for his portrayal. If you've ever wondered what path his life took after the show ended, wonder no more.
Rob James-Collier struggled to find roles post-Downton Abbey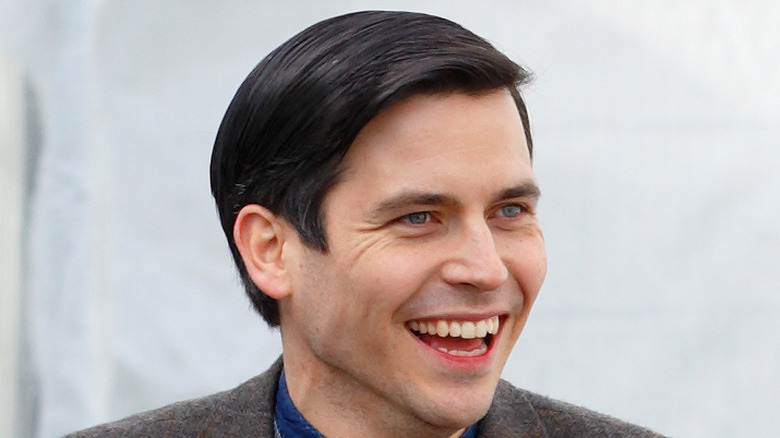 Max Mumby/indigo/Getty Images
After the show that thrust Rob James-Collier into the spotlight came to a close, he took a bit of a hiatus from acting — seven months, to be exact. Although the break wasn't purposeful, it was welcome. "I was waiting for the right thing and I could've been waiting for years," he told Digital Spy. He also mentioned how important it was for him to "put distance" between himself and his Downton Abbey role. "I always try and do something new and different," he said. "Unfortunately it's not always the way it turns out — because it's hard, it's a tough game to be in. And I always say it, but there's better actors than me out of work all the time."
According to the actor's IMDb page, various new and different roles swiftly came his way. In 2016, he starred as a recurring character in the gripping British crime series "The Level." He then starred as Hutch in the 2017 thriller "The Ritual." Distancing himself even more from his "Downtown" character, James-Collier landed a role in "Fate: The Winx Saga," in which he plays the fencing instructor and specialist headmaster, Saul Silva (via Fandom). One of his other recent roles includes playing Martin Evershed in the miniseries "Ackley Bridge," which is about a multi-cultural academy in Yorkshire, which just so happens to be the location of the one and only (fictional) Downton Abbey.
Rob James-Collier isn't done with the Downtown Abbey franchise just yet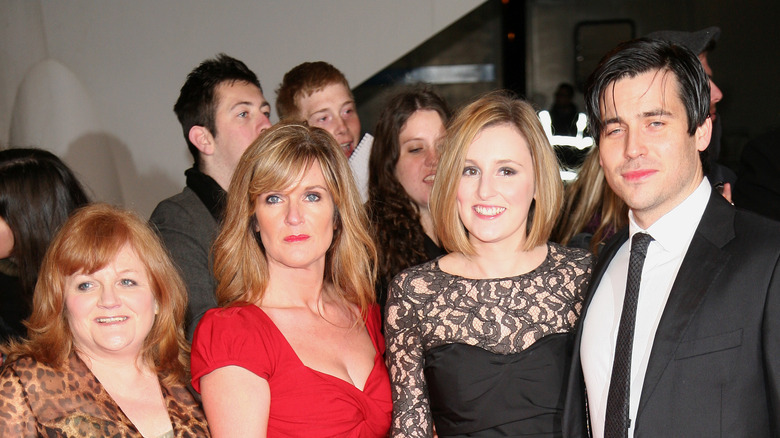 Shutterstock
Because fans couldn't get enough of the Crawleys and their household staff, many of the actors came back to film a spin-off movie that was released in 2019. But hang on to your hats, everybody, because James-Collier recently spilled the beans on a sequel that's currently in the works.
Over video, he told the hosts of "This Morning" that although he wasn't going to give anything away, he could confirm that filming had begun. "That's why I've got this dodgy Edwardian side parting," he quipped. When pressed, he gave a few more details about the upcoming film. "All I'm going to say is that someone goes for a bicycle ride, someone has an argument, someone falls in love, someone falls out of love and someone goes to the shops," he said. He also revealed a couple of new members of the cast: Dominic West and Laura Haddock. According to the UK radio station Heart, fans in the U.K. will be able to view the movie on December 22. You lucky Britons!