What You Need To Know About Amazon Prime Day This Year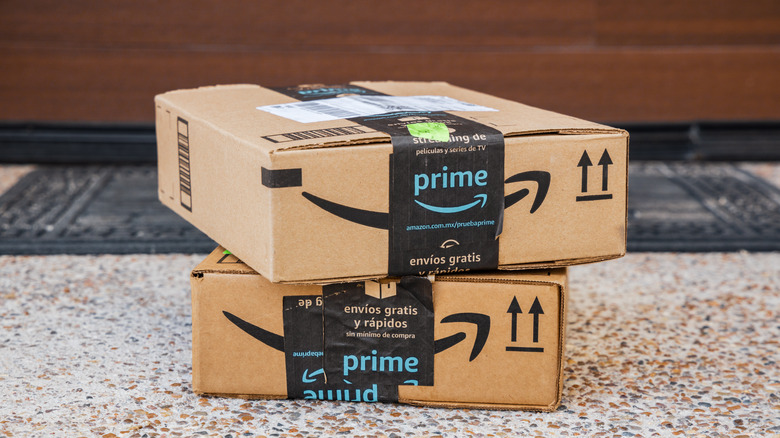 Shutterstock
We may receive a commission on purchases made from links.
Amazon launched on July 16, 1995, and back then, the fledgling site only sold books (via Business Insider). Now this online store offers up anything and everything, including devices like Alexa and entertainment like Prime Video. It also has Amazon Prime, a subscription service that allows members to receive free two-day shipping on eligible items, access to the company's streaming platform, and more.
Along with this comes Prime Day, a shopping event with even more benefits for Prime members. Last year, as reported by MarketWatch, this event had to be pushed back to later-than-usual dates (Oct. 13 and 14) because of the COVID-19 pandemic. This has left members with many questions as to how it will look in 2021. When will Prime Day occur this year? What can a shopper expect? Which products should be considered? Do not fear: here's what shoppers need to know about Amazon Prime Day 2021.
Amazon Prime members will have access to exclusive deals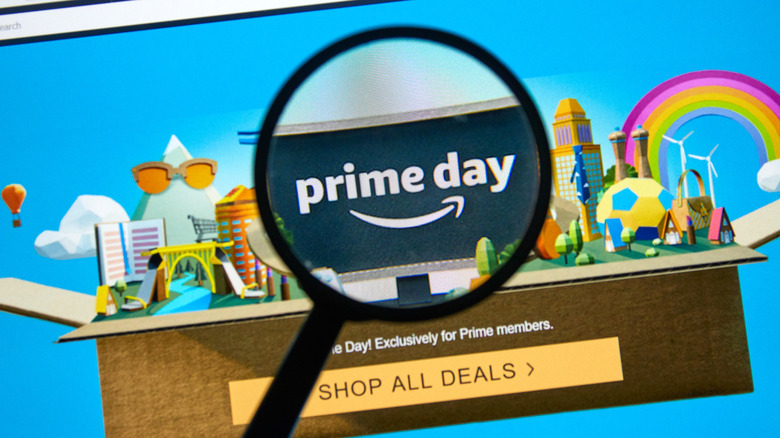 Shutterstock
First, the when. Usually, Amazon Prime Day is in July. However, Amazon confirmed the event will happen before the end of the second quarter, aka before the end of June. CNET states that the exact dates are not yet known, so check Amazon's site frequently for up-to-date information.
How long does it last, and what will be available? Even though this is called a "day," it usually lasts several days, and it also includes early discounts. Amazon is known for having regular sales, but lower-than-usual prices can be seen during this time. CNET notes, in particular, that shoppers should watch for deals on Echo smart speakers, Fire TVs, Kindle e-readers, Ring security devices, Instant Pots, Apple AirPods, and Roku streamers.
Why should one care about Amazon Prime Day? The Chicago Tribune says it best: "For many, Amazon products and services are an integral part of life." From controlling lights and thermostats with Alexa to watching shows on a Fire TV and reading on a Kindle, these are popular items — which could be on sale soon!