Inside Bill Gates' Close Relationship With His Ex-Girlfriend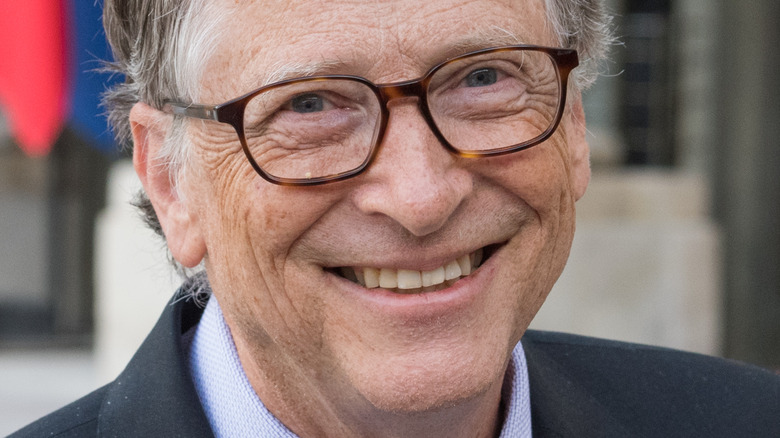 Shutterstock
Now that Bill Gates and wife Melinda have officially announced their divorce on Twitter, stating they "have made the decision to end [their] marriage" and "no longer believe [they] can grow together as a couple," news about Mr. Gates' relationship with his ex-girlfriend is making waves. As reported by the Daily Mail, Bill Gates, 65, maintained a relationship with venture capitalist Ann Winblad, 70, much after their 1987 breakup, and the details are making some question just how close the two were.
According to the Daily Mail, Gates had a "decades-long agreement" with wife Melinda about his close friendship with Winblad. Gates and Winblad even maintained a yearly vacation tradition where the two would spend a long weekend at Ann's beach house on North Carolina's Outer Banks. It's clear the pair were tight-knit pals, with Bill telling Time magazine in 1997, "When I was off on my own thinking about marrying Melinda, I called Ann and asked for her approval."
Time magazine explained Bill and Ann's precious tradition, describing how the friends would "ride dune buggies, hang-glide and walk on the beach" while at the beach cottage (via Newsweek). Although both are adamant about being just friends, and Ann is married to San Francisco private investigator Edward Alex Kline, 63, rumors continue to swirl.
What we know about Bill and Ann's relationship
Much before Bill and Melinda's 1994 Hawaiian nuptials (via Showbiz Cheat Sheet), Mr. Gates and Winblad were a match made in heaven. As per Newsweek, Bill and Ann started dating in 1984, and bonded over their shared love of science. The two studied bioengineering together in Brazil and physics in Santa Barbara, California, sharing their favorite scientific books and lecture tapes. As Gates described in the 1997 Time magazine interview, the two even once ended up at a beach cottage in Zanzibar talking to anthropologist Donald Johanson, known for discovering the australopithecine fossil Lucy.
Newsweek also describes how Winblad and Bill Gates had a tradition of driving to the same movie at the same time in different cities, talking about it over the phone. With Time magazine referring to Bill and Ann as "kindred spirits," it's no wonder they were once thought of as a perfect pair. However, the two split up by 1987, as Ann was apparently more ready for marriage than Bill, and he quickly moved on to Melinda (via the Daily Mail).
Ann quickly approved of Melinda and told Bill she had "intellectual stamina," which she thought would be a "good match" for him (via Newsweek). Although Bill and Ann went on to have happy marriages, they never lost contact — and people are wondering more about their friendship than ever.