Jana Kramer Opens Up About Her Plastic Surgery
Frazer Harrison/Getty Images
Jana Kramer is currently in the middle of a difficult divorce from her husband of nearly six years. The pair announced their intention to separate in April 2021, after the "One Tree Hill" star filed for divorce. She explained what led to the decision on her Instagram.
"As I try to make sense of a reality I never wanted to believe could be possible again, those words have now become a reality. I've fought y'all. I've loved hard. I've forgiven. I've put the work in. I've given everything I have, and now I have nothing else to give. 'It's time.'"
While Jana Kramer is going through the ups and downs that are inherent in this kind of major life event, it seems like she's also tending to herself... in more ways than one. She recently shared an update that had nothing to do with her divorce, and everything to do with a procedure she just underwent.
Jana Kramer is sharing more than fans bargained for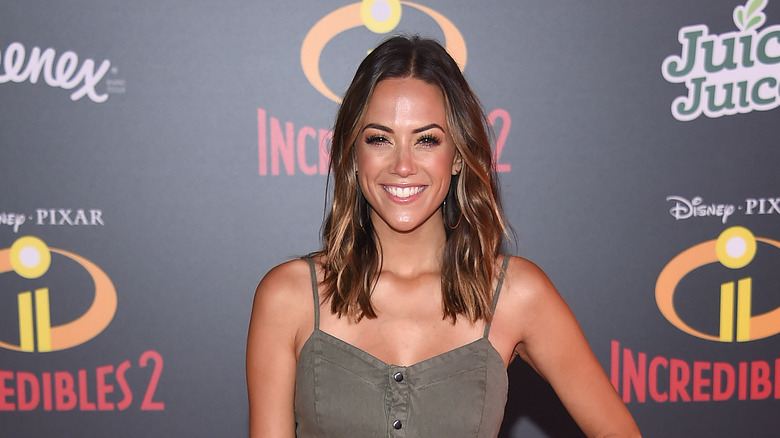 Shutterstock
Jana Kramer shared a video of her appointment with Tennessee plastic surgeon Jacob Unger, who just performed a breast augmentation on the star. She kicks things off with the obvious question: "How do my boobs look?" The two banter back and forth for a bit, with Unger commenting that "They look perfect. No problems at all. Healing beautifully, super symmetric and I could not be more pleased" before Kramer turns her Instagram Story off (via The Daily Mail).
This isn't the first time Kramer's spoken about the procedure. She announced her plans to get a breast augmentation in March, and has since said that her friends have been helping her out a ton right now while she's recovering. In her latest Whine Down podcast episode, she explains, '"I do owe it to my friends because I still can't physically do things because of my freakin' boob job that I got. So, I can't lift things."