The Truth About Katherine Schwarzenegger's Relationship With Anna Faris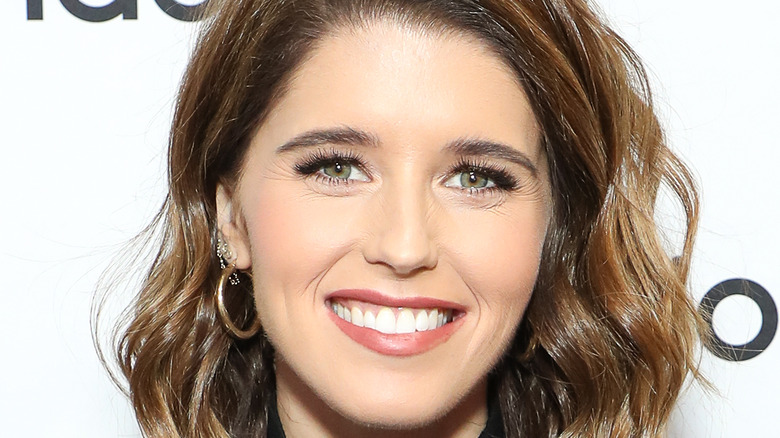 Arturo Holmes/Getty Images
Katherine Schwarzenegger and Anna Faris are connected for life. Schwarzenegger, an author and the daughter of actor/former Governor of California Arnold Schwarzenegger, has a very important role in Faris' life. Schwarzenegger is married to Faris' former husband, actor Chris Pratt, making her the stepmother of Faris and Pratt's son, Jack. 
Faris and Pratt met on the set of "Take Me Home Tonight" in 2007. The couple got engaged after one year of dating and married in Bali during an intimate ceremony the following year (via Insider). The pair announced their split in 2017 and finalized their divorce in 2018. Meanwhile, Pratt and Schwarzenegger began their relationship in the summer of 2018. The pair met through Schwarzenegger's mother, Maria Shriver, and were said to quickly hit it off, per Us Weekly. By January 2019, Pratt had popped the question and the two announced their engagement via Instagram with a sweet photo that showed off Schwarzenegger's huge diamond ring.
After the engagement was announced, Faris revealed that her ex-husband had texted her the day after popping the question to let her know the big news. "Chris texted me this morning and he was like, you know, 'I proposed to Katherine last night,' I was like 'Ah! That's amazing,'" Faris said. The actress added that she even offered to officiate the couple's ceremony, saying "I texted him back: 'Just want to remind you, I'm an ordained minister.'" For her part, Schwarzenegger is also fond of Faris.
Katherine Schwarzenegger looks up to Anna Faris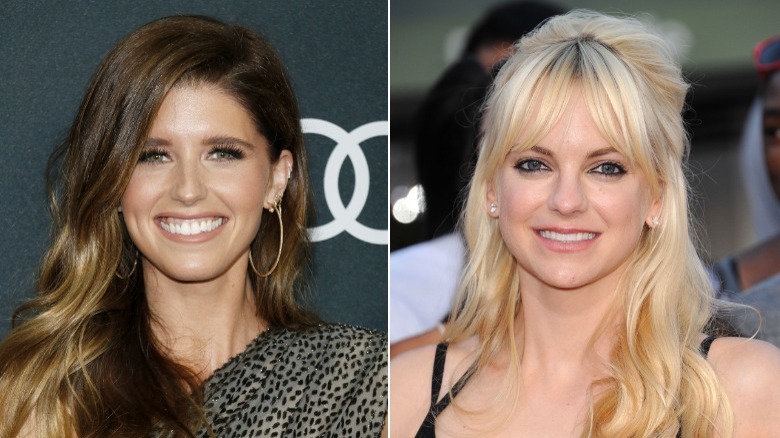 Shutterstock, Shutterstock
Katherine Schwarzenegger and Chris Pratt tied the knot in June 2019. In August 2020 the pair welcomed their first child, a daughter named Lyla. Of course, Anna Faris was among one of the first to congratulate the couple on their new addition. E! News reports that Faris sent the couple a gift along with her well wishes. "They are on good terms and have a nice relationship. She's happy for Jack to be a big brother and is very supportive," a source told the outlet.
Previously, Schwarzenegger started her own podcast, "The Dog That Changed Me," and admitted that Faris is someone that she really looks up to in business. "[Anna] has an incredibly successful podcast," she told Us Weekly. "I really admire all the work that she's done, and she's definitely an expert at it. Learning from her is another huge gift. I have such great people in my life that I'm able to learn from in all different areas of life and she's definitely somebody that I look up to in the podcast world."
Meanwhile, Faris has spoken out about her divorce and co-parenting with Pratt on her own podcast, "Unqualified" (via People). The "House Bunny" star, who is engaged to Michael Barrett, says that she and Pratt have a lot of love for one another. "I'm just so happy that we're all really happy," she said.