What Does AJR's Bang Mean?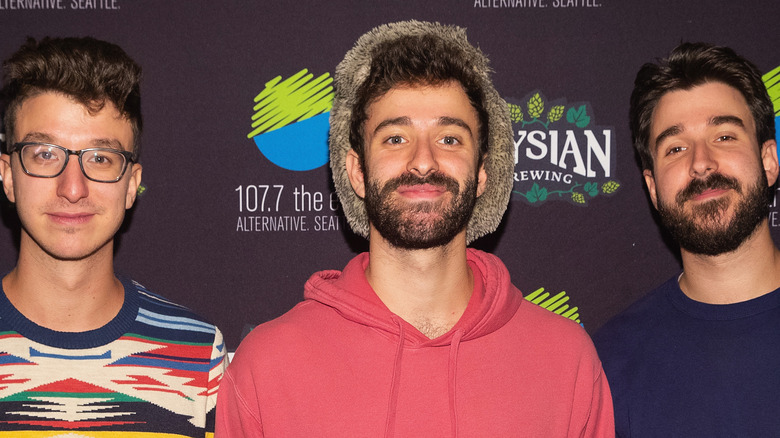 Mat Hayward/Getty Images
The pop trio AJR is composed of brothers Adam, Jack, and Ryan Met. The siblings formed AJR from their New York City apartment, (via ABC News). 
After making money from playing music at Washington Square Park, the brothers bought a bass, a ukulele, and a sampler to start recording their music in the living room of their parents' Chelsea home. In 2013, the group released their SpongeBob SquarePants-inspired breakout single "I'm Ready" and achieved platinum sales in the U.S., (via Song Writer Universe). The group has since released three EPs, four albums, and went on seven successful tours.
In 2021, AJR released their critically acclaimed album, "OK Orchestra". The album earned the group their first No.1 spot on the Billboard Alternative Albums Chart and featured the breakout single "BANG!" which topped the Billboard Adult Pop Airplay Chart. The trio wrote the song on their own and released it under Black Butter Records, (via Genius). But what does the smash hit mean?
"BANG!" is about that awkward stage between childhood and adulthood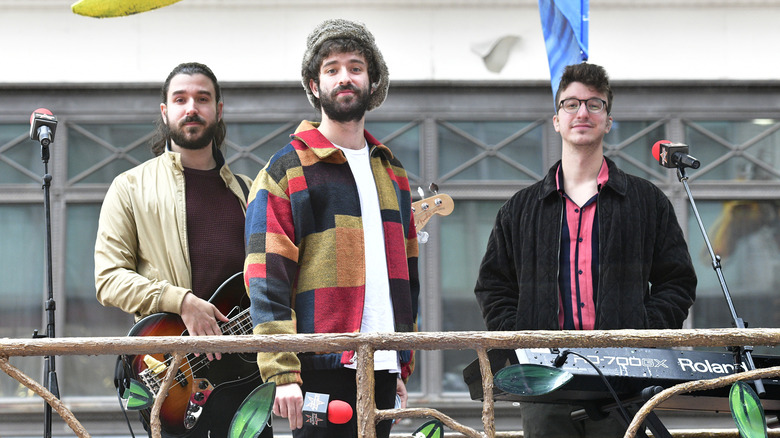 Eugene Gologursky/Getty Images
In a press release AJR explains their inspiration behind the song. "We wrote 'BANG!' about the weird middle ground between being a kid and becoming an adult," they noted, (via Billboard). "A time when we're doing all the things adults are supposed to do, but we don't yet feel grown-up. The fact is, adulthood is bound to hit us at some point, so the plan we made in the song is to 'go out with a bang.'" 
This sentiment is perfectly captured in the chorus lines, "I'm way too young to lie here forever / I'm way too old to try so whatever / Come hang / Let's go out with a bang / Bang! Bang! Bang!" It's also important to note that this song is filled with references to the band's personal life and past songs. 
In the first verse, AJR sings about having an apartment across from the park referring to the Chelsea home they recorded at in their earlier days. One fan theorized that the line, "Feel like I'm gonna puke 'Cuz my taxes are due," may be a reference to their song "Let The Games Begin" while the line "So put your best face on, everybody – Pretend you know this song" could reference "Pretender," (via Genius).
Though "BANG!" is a song about endings, fans are hopeful "OK Orchestra" won't be the last they hear from the indie-pop hitmakers.