The Truth About How The Spice Girls Inspired Beyoncé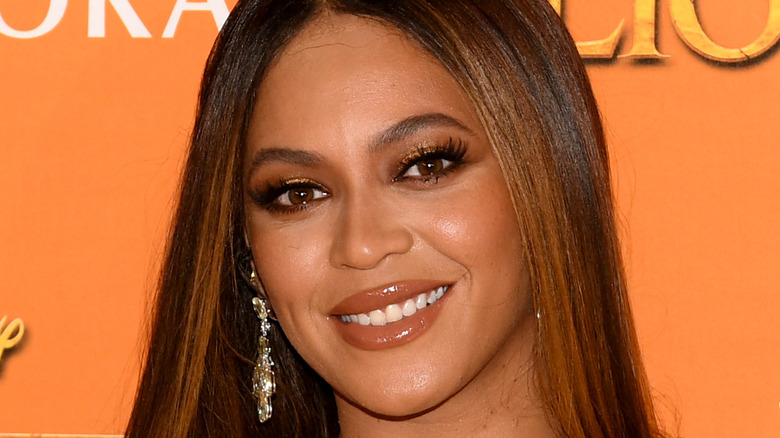 Gareth Cattermole/Getty Images
The Spice Girls are one of the most famous girl groups of all time. Victoria Beckham, Melanie Brown, Melanie Chisholm, Geri Halliwell, and Emma Bunton came together after answering an ad in a London magazine looking to form a singing group (via Song Facts). After the girls were chosen, they quickly rose to international success. Their debut "Spice" became the only debut album by a British act to reach No. 1 in the U.S. Sporty, Scary, Posh, Ginger, and Baby Spice were able to achieve this massive success by performing songs that were authentic to who they were.
From their girl-power anthem "Wannabe" to the empowering "Spice Up Your Life" to unforgettable "Viva Forever," their songs inspired young people everywhere to cherish their loved ones, believe in themselves, and follow their hearts. Posh Spice recently revealed that the Spice Girls' influence helped one of the biggest pop stars in the world to become who she is today (via E Online).
The Spice Girls made Beyoncé proud to be a girl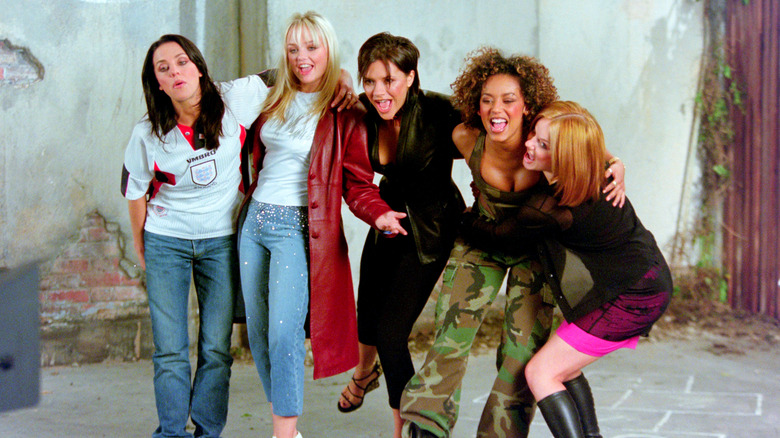 Dave Hogan/Getty Images
On the Breaking Beauty podcast, Victoria Beckham revealed that Beyoncé once told her that the Spice Girls inspired her to chase after her dreams. She said, "I met Beyoncé a few years ago and she actually said to me, 'It was the Spice Girls that inspired me and made me want to do what I do and made me proud to be a girl. I'm proud to be who I am."' The pop star also added that she felt honored to learn of her impact on the music legend. She said, "And when someone like Beyoncé, who is so iconic and such a strong woman, says that she was inspired by the Spice Girls, I think that that's quite something."
Beckham shared that she believes it was the Spice Girls' authenticity and unapologetic attitudes that helped them become so successful. She explained, "I look at us all, and it makes me smile because we didn't care. Whether it was fashion or beauty, we didn't care. We wore what made us feel good. We weren't worried, 'Is this the newest, coolest?' We set trends because there was no fear." Through teaching their fans to embrace their interests rather than just follow the crowd, the Spice Girls were able to inspire generations of young women to follow their hearts — including Queen Bey herself.