What Does Jack Harlow's What's Poppin Mean?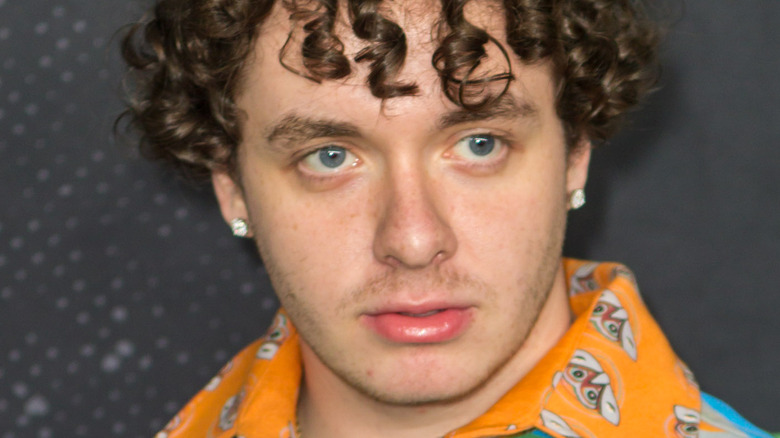 Shutterstock
Louisville rapper Jack Harlow is a TikTok sensation. The 22-year-old released the hit track "What's Poppin" on Jan. 21, 2020 (via Vulture). Thanks to the explosion of the video-streaming app TikTok, Harlow's hit single blew up. His song has been used in nearly 300,000 videos (via TikTok) and has inspired multiple trends, including the "What's Poppin" Glow-Up trend (via YouTube) where TikTok users share a photo series of themselves pre-glow-up, and then cut to their new and improved selves after the beat drops.
Thanks in part to TikTok, Harlow watched "What's Poppin" soar to the top of the Billboard Rhythmic Songs Chart and was nominated at the 2020 MTV Music Awards for Song of the Summer (via Gold Derby). Harlow further boosted the popularity of his track when he remixed it with top rappers DaBaby, Tory Lanez, and Lil Wayne. This edition of the song reached over 381,000,000 streams on Spotify.
What's Poppin has a couple of meanings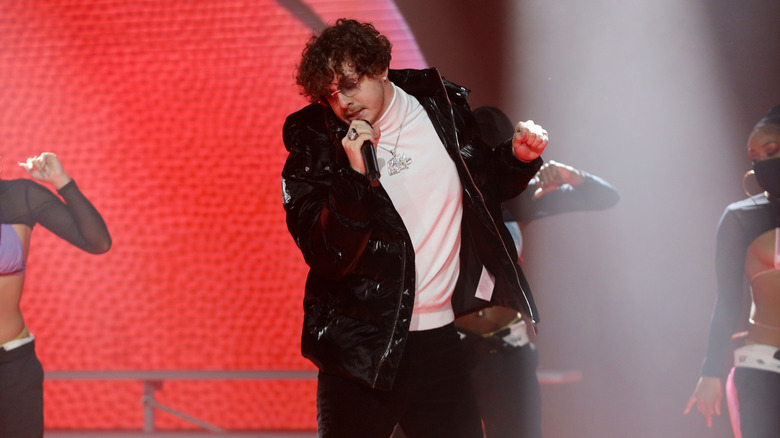 Rich Fury/Getty Images
First, as Song Facts notes, "The term 'what's poppin' is a greeting meaning 'what's going on?'" Jack Harlow admits that he uses the phrase a lot. "I say that greeting a lot when I run into people, when I'm on the phone. What's popping?"
Per the lyrics, the song is about dealing with people that only want to be in your life when you're doing well but are nowhere to be found when you're struggling. Jack Harlow raps about how he's doing well now but still has to deal with people's resentments and jealousy. He said, via Genius, "That's something that I've experienced since I was young. I would have friends in my life that I felt were more, more jealous than encouraging. And I think everybody kind of goes through that. You have friends that you realize might not had the best intentions for you."
In the song, Harlow also shares a lot of personal details. He raps about buying himself a Jaguar, discusses his childhood crush on Shego from "Kim Possible," notes his basketball skills, and even touches on detoxing from alcohol. Harlow also rapped, "Got a career and I'm very invested / Some people call it a scary obsession (Ooh, period, but) / I like to call it a passion / I can't be sitting relaxin'."