This Is What Sofia Richie Is Actually Worth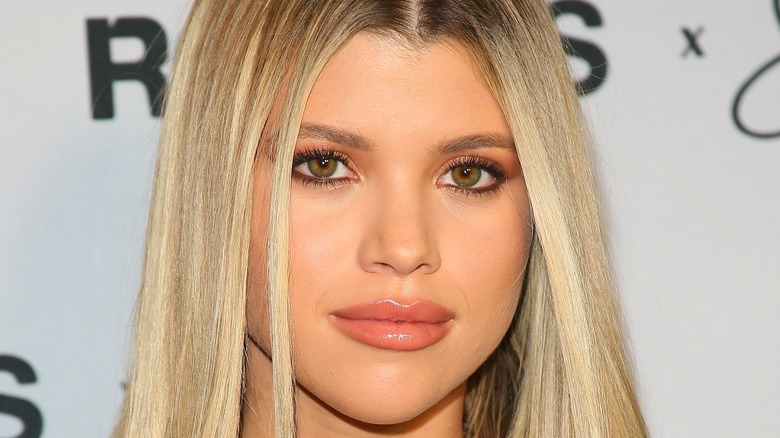 Jean Baptiste Lacroix/Getty Images
Model Sofia Richie rose to prominence because of her connection to two of the biggest names in music. Richie is the daughter of blues singer Lionel Richie and the goddaughter of pop legend Michael Jackson.
 Richie is also the little sister of Nicole Richie one of the original influencers and Miles Richie who models for the prestigious agency Wilhelmina, (via Good Housekeeping). Though Richie has been associated with some of the biggest celebrities in Hollywood since Sophie's birth, throughout the years, she's been able to create her brand away from her famous family.
In 2014, the youngest Richie's modeling career took off when she landed the cover of Teen Vogue (via The Things). Right after achieving this milestone, Richie signed a modeling deal with Madonna's Material Girl clothing company. Following these two major achievements, Richie continued to book many more modeling jobs. She also landed the cover on the elusive publications Galore, Elle, and Vanity Fair. Richie has also participated in campaigns for major fashion companies like Chanel, Tommy Hilfiger, and Michael Kors.
Sofia makes big bucks as an Influencer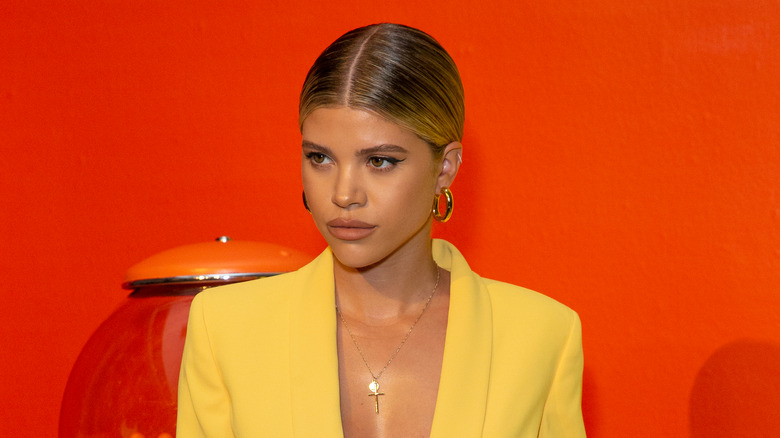 Shutterstock
Aside from becoming one of the top models of the moment, the 22-year-old has become one of the top influencers on social media. Sofia Richie currently has over 6.6 million Instagram followers. The rising star uses her platform to partner with big fashion and beauty companies to share sponsored content. According to Daily Mail, in 2018, Richie earned $100,000 dollars to post an advertisement for the shoe label Uggs.
She's also created her own clothing lines with major fashion companies. In the fall of 2019, Richie collaborated with Misguided to create her own 60 piece collection, which included mini dresses and coordinating sets, (via POPSUGAR ). Later that same year, she partnered with Frankie's Bikinis to create a line of colorful swimwear that featured tie-dye, neon colors, and floral patterns, (via Frankie's Bikinis). 
Richie has also done a brief stint on reality television. She appeared in a few episodes of the hit reality series "Keeping Up with the Kardashians" alongside her former boyfriend Scott Disick in 2019, (via Cosmopolitan). She also starred in four episodes of her older sister Nicole Richie's VHL series "Candidly Nicole" in 2014 (via IMBD).
According to Celebrity Net Worth, Richie is worth 8$ million dollars as of 2021. However, that amount may begin to increase exponentially as Richie has expressed she hopes to begin a career as an actress, (via Entertainment Tonight).