What Does Morgan Wallen's More Than My Hometown Mean?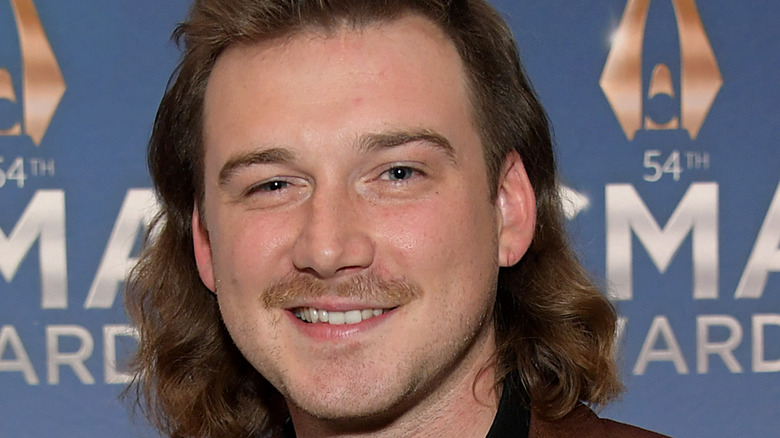 Jason Kempin/Getty Images
Morgan Wallen is one of country music's biggest stars, stemming from first appearing on "The Voice" in 2014, (via All Music). First nabbed by Usher and then stolen by fellow judge Adam Levine, fans will remember Tennessee-born Wallen for memorable performances like a raspy-voiced "Collide" by Howie Day and his rock-tinged "Stay" by Florida Georgia Line. With an audition that made Shakira turn her chair after the first line, Wallen's jaw-dropping vocals have shocked listeners from the very start.
Once eliminated in "The Voice" playoffs, Wallen continued to surprise fans with his own hits, penning songs with fellow songwriters in Nashville. Soon enough, Wallen experienced a meteoric rise to fame with songs like 2017's gold record "Up Down" with Florida Georgia Line, and 2019's rowdy "This Bar" – but nothing compares to his Billboard Country Airplay No. 1 hit "More Than My Hometown." His fastest climb to the top of the charts, (via CMT), most listeners would never guess the true meaning behind the down-tempo track.
As Wallen explained to KFDI, "More Than My Hometown" has a meaning you might not expect. While lyrics like "I love you more than a California sunset / More than a beer when you ain't 21 yet / More than a Sunday morning Lord," (via Genius), many fans think the song is all about romance and heartbreak. That being said, the song's verses actually describe something totally different.
More Than My Hometown is about authenticity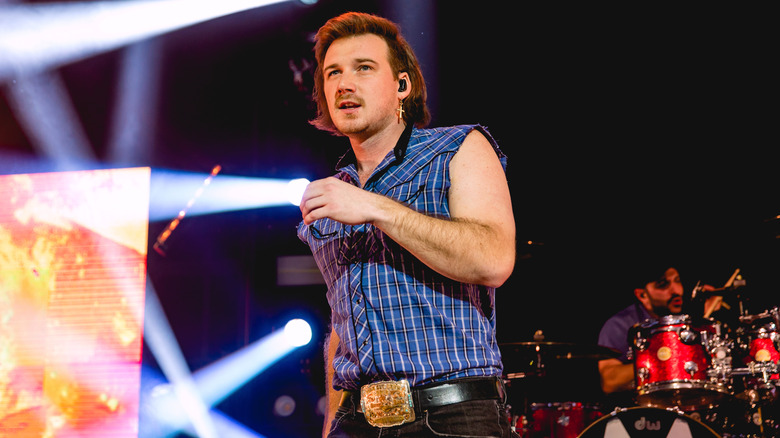 Shutterstock
When asked about the meaning behind "More Than My Hometown," Morgan Wallen told KFDI that it's about the importance of "staying true" to yourself. Of course, the song is definitely romantic with lyrics like "Most likely to settle down / Plant a few roots real deep and let 'em grow." However, as Wallen explained, the song is about "not changing who you are."
"More Than My Hometown" follows the story of a couple who want different things. While Wallen sings about wanting to stay in his hometown since he's not "the runaway kind," his significant other wants to leave to the city and "bright lights." Even though she has her "big dream bags" packed, Wallen can't go with her, singing, "Cause I can't love you more than my hometown."
Wallen told KFDI that the song is about not changing "for someone even if you may really love that person" and thought the "hometown" theme would be a great analogy. Saying it's okay to end a relationship if you want different things, Wallen told KFDI, "I ain't got no hard feelings for anyone not being compatible with me." While he didn't mention if the song has anything to do with his breakup with ex KT Smith, who he shares a son named Indigo with, (via Distractify), we can guess lines like, "Cause I love you more than the feeling when the bass hits the hook" must be inspired by true life.