The Nail Polish Colors Jennifer Aniston Can't Live Without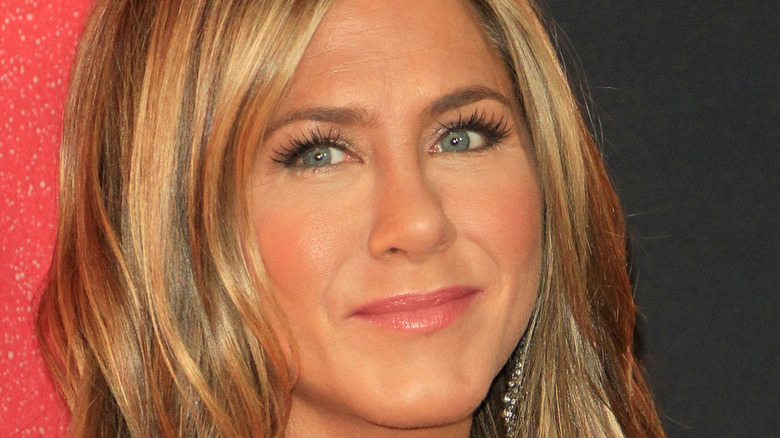 Shutterstock
Jennifer Aniston inspired us all with her iconic "Friends" hairdo, dubbed "The Rachel." So, is it any surprise that she's inspiring our nail colors too? After all, if her hair cut is stylistic, chances are her nail color is too.
Per The Zoe Report, Aniston cannot live without light pink nail polish. The perfect shade for the spring and summer season. The actress even told Good Housekeeping that she wears certain colors for each season, adding that dark colors work well in the winter. "I'm not big on bright pink — for winter and fall, I go with a dark, deep Bordeaux or cabernet colors, like Tom Ford's Bitter Bitch," she said. If you want to replicate Anison's iconic pink mani, try shopping for Essie's Mademoiselle color, per The Zoe Report.
What's so great about Aniston's nail polish colors is that they're inexpensive, which means any fan can wear them (via The Zoe Report). Other than Essie's Mademoiselle, Aniston loves peach looks, the outlet added. And, while peach isn't her go-to, sometimes it's nice to switch up and leave the forever pink alone.
Jennifer Aniston nail colors can work with any outfit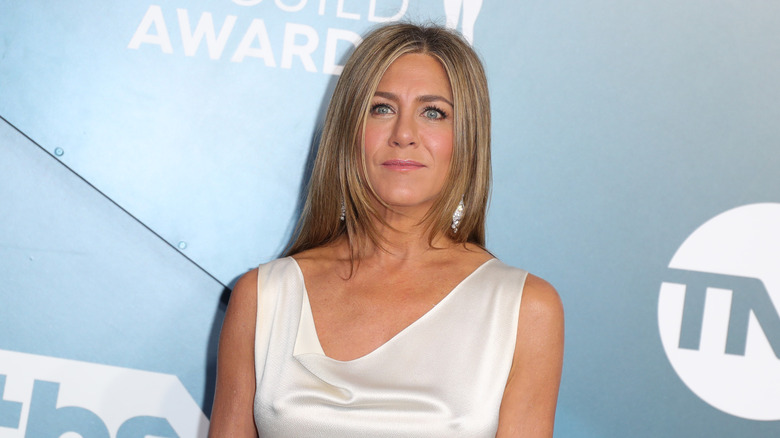 Leon Bennett/Getty Images
Okay, so Aniston is a classical girl — she wears dry shampoo, undergoes a low-key skincare routine, and wears lazy day outfits (cue the t-shirts and boxers, please), per Good Housekeeping. So, is it any surprise that she wears red nail polish too? According to The Zoe Report, this actress likes to keep it classic by wearing the most timeless of nail colors. And, while she prefers a lighter red over the iconic deep shade, she still switches it up now and then, the outlet added.
Most of her preferred nail colors work with any outfit, per The Zoe Report. That's probably why this actress has such great style — her hair (as we see) and nails are always on point. She's not like other celebrities who wear glitter or nail art, she wears simple classic colors — red, pink, peachy, and burgundy — that work with every outfit (via The Zoe Report).
And, if you're minimalist like Aniston is, well, you might have just found your go-to nails.