What Did Sandra Lee Say On Social Media After She Returned?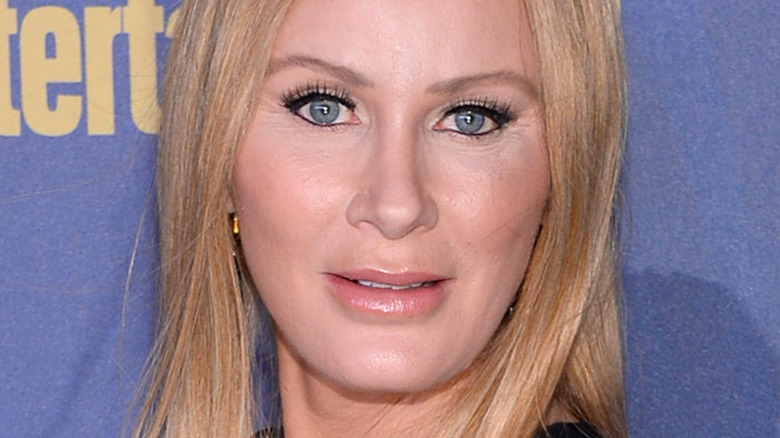 Andrew Toth/Getty Images
Though Food Network star and chef Sandra Lee ended her romantic relationship of 14 years with New York Gov. Andrew Cuomo a little over a year before sexual abuse allegations against the politician were made, Lee still took a monthlong break from social media for "personal reasons," according to an Instagram post on Saturday.
Beginning in December of 2020, staff members from Cuomo's office, and a few other women he met over the years, began coming forward with allegations that Cuomo had touched them inappropriately or acted inappropriately throughout his career as a politician, according to The Cut. At the end of February, the New York attorney general's office began a formal investigation of the allegations (per NBC).
Last month, a New York Post article included comments from sources apparently close to the former couple who revealed that Cuomo was constantly cheating on Lee and often only kept her at "arm's length" throughout their relationship. "It was an open secret," a former aide in Cuomo's office told the paper. "Andrew was sleeping with at least one other woman who wasn't Sandra."
Prior to the surfacing of these allegations, Lee told Today in April of 2020 that Cuomo was "still my guy." "We share a home, we share children, we share friendship," Lee said. "I will protect him and be there for him until the day I die." It's unclear if Lee still feels the same way about her former flame.
Lee has finally broken a monthlong silence on social media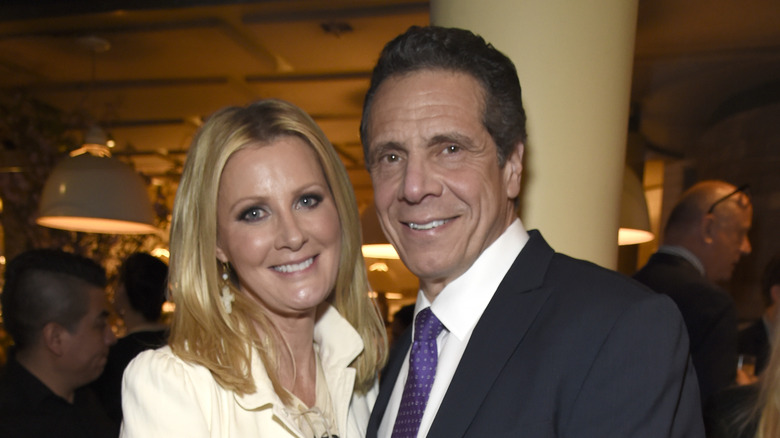 Kevin Mazur/Getty Images
While Sandra Lee has still not publicly commented about the allegations made against her ex-boyfriend, shortly after the second accuser came forward, Lee posted a photo of a serene California beach to her Instagram page. "Sending everyone peace and loving healing regards from Malibu!" Lee captioned the post. "The best sunsets ever thank God for the Ocean!"
For the past month, Lee has been notably absent from her social media pages. However, on Saturday, she finally re-emerged on Instagram, posting a photo of herself cutting her uncle's hair. Along with the photo, Lee posted a message about her uncle and the impending trip back to the old home in New York in which she shared with Cuomo (affectionately called Lily Pond by Lee).
"I'm heading back to New York Monday for the first time since shutting down Lily Pond," Lee wrote in her latest Instagram post. "I have no idea how I'm going to feel but my days and nights will be filled with my girlfriend gang, other amazing friends, and business meetings. I'll only be there for one week to start-we shall see. Am sending you love this day and everyday." Here's hoping that Lee can channel the peace from a Malibu sunset during her New York visit.