Is Brandi Passante Dating Anyone After Her Breakup With Jarrod Schulz?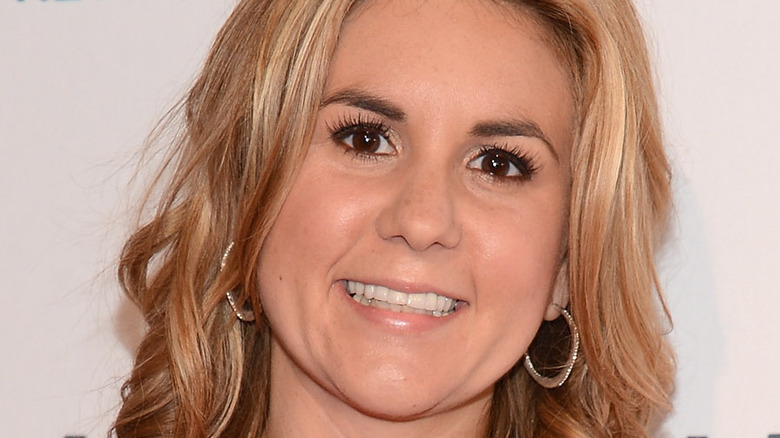 Dimitrios Kambouris/Getty Images
Brandi Passante and Jarrod Schulz were "Storage Wars" stalwarts for several seasons and life partners off the show for almost two decades, sharing a couple of kids and reluctantly becoming famous as a seemingly unbreakable unit. They bickered a lot onscreen, but it was always in a loving way, endearing the duo to fans all over the world. Everything came crashing down, however, when Brandi Passante shockingly revealed the couple had quietly called it quits.
Although they'd never officially tied the knot, "Storage Wars" fans just took it for granted these two were endgame. During a 2021 appearance on "Spirit Talk Hosted by Shavaun and Sabrina," host Shavaun noted the couple "actually split up a little while ago," to which Passante clarified simply, "A little over two years now," (via YouTube). Schulz has since moved on with girlfriend Rochel Beckman, per Starcasm, but is his former partner looking for love too?
Brandi Passante is focused on moving forward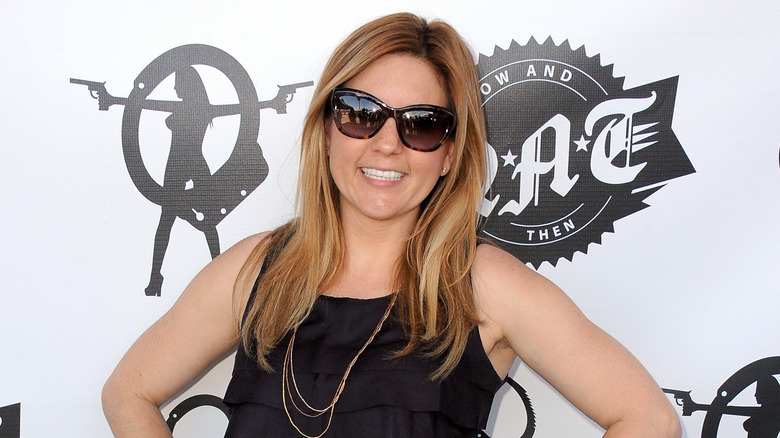 Albert L. Ortega/Getty Images
As People notes, during the Season 13 premiere of "Storage Wars," Brandi Passante confirmed she and Jarrod Schulz had split. However, in a separate interview, her baby daddy noted, "Just because me and Brandi aren't together anymore, doesn't mean we can't go to an auction — but separately." The former couple butted heads somewhat, but mostly seemed to be on good terms. Passante also clarified that she ended things prior to the start of filming on Season 12, which began airing in November 2018. During a Facebook Live interview with The Dad Diary in 2020, the "Storage Wars" star admitted nothing much had changed when it came to parenting their two kids since, "I did a lot of it on my own anyway." 
However, the reality star acknowledged "it's the scary dad voice in the background that we're missing." Passante also confirmed the kids live with her full time. Speaking to "Spirit Talk Hosted by Shavaun and Sabrina" in February 2021, the dedicated mother revealed she wasn't dating anyone "in particular" and was content to just see what happens (via YouTube). The TV star acknowledged she was trying to find herself again after a period of not being "allowed to have an identity," noting, "these last couple of years I'm kind of coming into my own and figuring out who I am. I just don't have an attachment to anyone, you know?" She's been dating but is adamant about not rushing into anything.