Gwyneth Paltrow's Pandemic Confession Has Twitter Scratching Its Head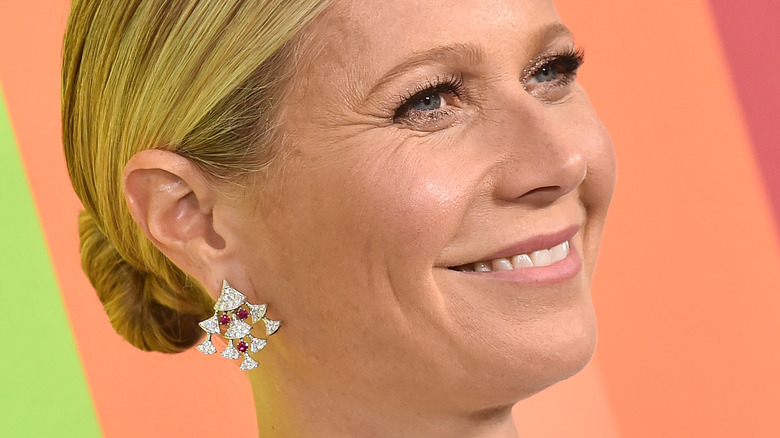 Shutterstock
Gwyneth Paltrow can't stay away from controversies. The Oscar-winning actress, known for her roles in "Shakespeare in Love" and "Iron Man," quit acting and now dedicates her time to her family and her lifestyle brand Goop. The $250 million brand has been doing extremely well among young women, thanks to products such as its bestseller vibrator, but it has also received a fair share of criticism (via Today).
Goop has been criticized for its pseudoscientific health approach with more than 50 unproven health claims, which include promoting vaginal jade eggs to regulate female hormone levels, per Truth in Advertising. Paltrow continues making health recommendations undeterred by the criticism from health experts and even created a guide to treat COVID-19 symptoms based on her own experience with the virus which was disproved by the National Health Service in England (via The Guardian).
Paltrow's latest internet backlash comes after the 48-year-old actress shared her diet during quarantine. Paltrow spent quarantine alongside her husband, TV writer Brad Falchuk, and described the experience as "amazing" on the Today show. "I married the right dude," she told the outlet. "Like he is the best ... There is nobody better to be stuck with."
Gwyneth Paltrow said she hit her lowest point by eating this one food we all eat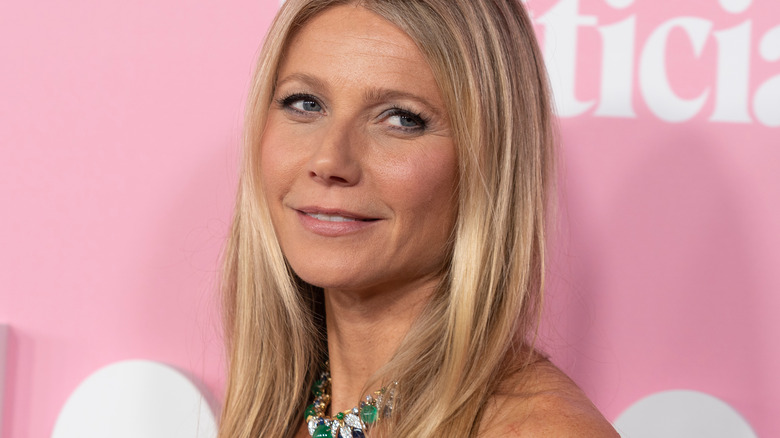 Shutterstock
Goop founder Gwyneth Paltrow began trending on Twitter after The Guardian published an article headlined "Gwyneth Paltrow broke down and ate bread during quarantine. How did you surprise yourself?" The actress admitted that during quarantine she left behind her healthy lifestyle to indulge in cocktails everyday and eating lots of carbohydrates, as she revealed in an interview with The Mirror. "I was drinking seven nights a week and making pasta and eating bread. I went totally off the rails," she told the outlet. "I mean, who drinks multiple drinks seven nights a week? Like that's not healthy. I love whiskey and I make this fantastic drink called the Buster Paltrow, which I named after my grandfather who loved whiskey sours."
The internet went crazy over Paltrow's comments and trolled her in every way possible. "Everybody, please let's have a moment of silence. Things got really bad for Gwyneth Paltrow during quarantine. She broke down and ate bread. I know, I know ... tragic," one Twitter user wrote. However, some comments were more serious and shed light on pandemic inequality. "That Guardian Gwyneth Paltrow story is super relevant because it highlights the different universes, not worlds, the elite live in," read one tweet. "In 2020, for 99% of the planet, breaking down = emotional collapse at loss of loved one, livelihood, home. For Paltrow it meant eating bread."