Miley Cyrus Opens Up About Her Feelings For Liam Hemsworth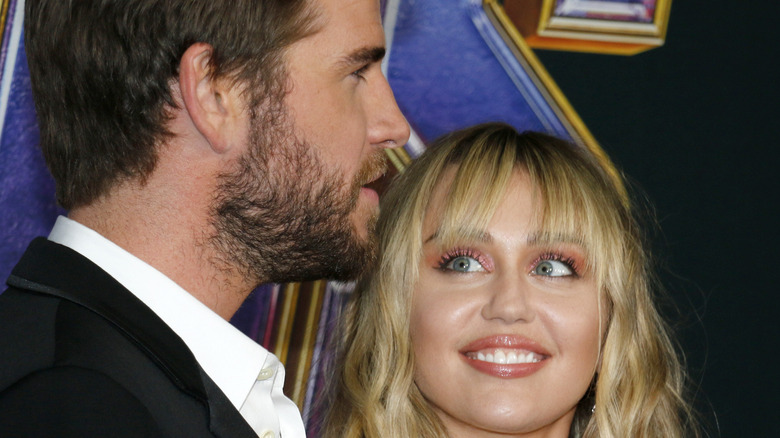 Shutterstock
When wildfires ravaged Southern California in 2018, then-couple Miley Cyrus and Liam Hemsworth were among several notable celebrities who tragically lost their homes to the flames. "Completely devestated [sic] by the fires affecting my community," Cyrus tweeted at the time. "I am one of the lucky ones. My animals and LOVE OF MY LIFE made it out safely & that's all that matters right now. My house no longer stands but the memories shared with family & friends stand strong." 
She later told Vanity Fair that the shared experience served as the catalyst for the pair's legal union. "I'm not sure without losing Malibu, we would've been ready to take this step or ever even gotten married, who can say?" she said.
Although neither the home nor the marriage stayed intact, Cyrus had already immortalized that place and time in her life with the gorgeous pop-rock track "Malibu," a single from her 2017 album "Younger Now" (via Pitchfork). It's now been four years since the song's release, and Cyrus has some feelings about it.
Miley Cyrus marked the anniversary of Malibu with a throwback video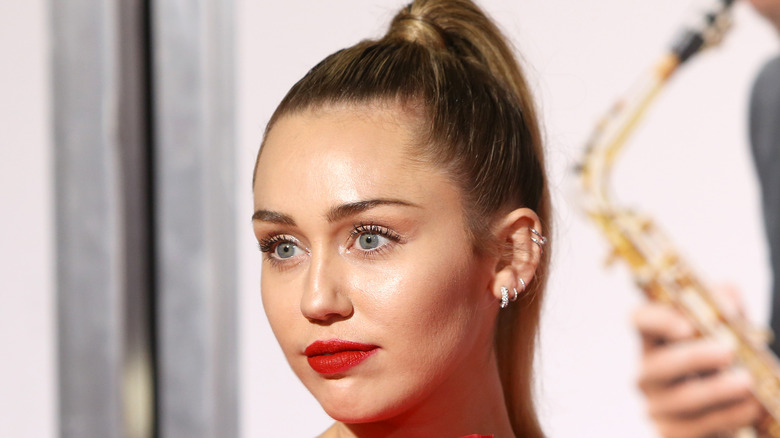 Shutterstock
On Tuesday, Miley Cyrus posted a throwback video to Instagram, captioning the clip, "Today is the 4 year anniversary of Malibu. A song about a place and person that at the time I loved very much." Cyrus opened up about her feelings for Liam Hemsworth in the caption, writing, "That love was reciprocated beyond what I could describe here with freedom & escapism. I lost that home along with many others in 2018." 
After "Malibu" was released, it crept up to the No. 10 on the Billboard Hot 100 chart, per Showbiz CheatSheet. It not only represented the now-28-year-old's personal life but a return to her country roots. "There's something about Malibu that is very freeing for me," the "Plastic Hearts" singer told Billboard at the time. "For me, this is paradise."
That version of paradise ceased when Cyrus lost her home in 2018 and split with Hemsworth the following year. Many fans speculated that Cyrus' song "Slide Away," from a subsequent EP served as something of a follow-up track, with lyrics boasting "Once upon a time, it was paradise / Once upon a time I was paralyzed," and "Once upon a time, it was made for us / Woke up one day, it had turned to dust" (via Genius).