What We Know About Porsha Williams' New Reality Show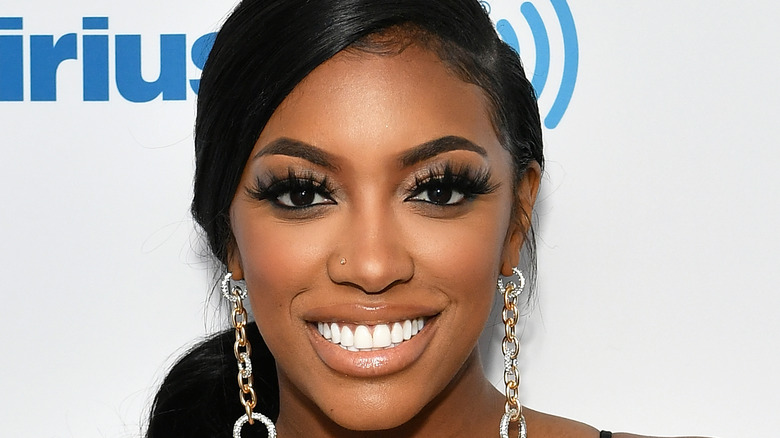 Slaven Vlasic/Getty Images
TV personality Porsha Williams is best known for appearing on Bravo's "Real Housewives of Atlanta." The reality star joined the series in 2012 at the top of its fifth season (via AJR). Since joining the beloved franchise, Williams has become a fan favorite and has provided viewers with almost a decade worth of on-screen drama. The actress is known for her killer glam looks, vibrant personality, and willingness to share intimate details about her romantic life and fertility issues on the series.
Since Williams has always been so open about her fertility journey on the "Real Housewives of Atlanta," Bravo decided to give the housewife a special; in 2019, "Porsha's Having A Baby" aired three episodes that focused on her pregnancy journey and the birth of her first daughter, Pilar Jhena (via iTunes). Following the success of the first special, Williams is slated to star in a second special on Bravo (via Page Six).
Porsha's three-part special will focus on her family life
People has recently revealed that Porsha Williams is getting her own three-part special on Bravo. A source revealed, "The series was greenlit several months ago and is set to begin production over the summer. The special will focus on Porsha's life and her family." This news follows Williams' announcement that she is engaged to her "RHOA" co-star Falynn Guobadia's estranged husband (via CNN). The reality star posted a photo of herself with her fiancé Simon Guobadia on her Instagram with the caption, "Our relationship began a month ago — yes we are crazy in love. I know it's fast but we are living life each day to its fullest. I choose happiness every morning and every night. Tuning out all negative energy and only focused on positive wishes. He makes me so happy and to me, that is what matters most."
This new relationship could become a big part of Williams' upcoming special. An insider told Page Six, "If she's engaged to him and she's pregnant [with his child], that could change things. It would obviously become part of [the special]." The source did not confirm whether or not Williams is currently expecting. However, they did share that none of the other housewives are expected to appear in the series but Williams' sister Lauren and mother Dianne will most likely be part of the show. The special is expected to begin filming sometime mid-summer.