Here's Why The Royal Aide Who Made Bullying Accusations Against Meghan Markle Is Resigning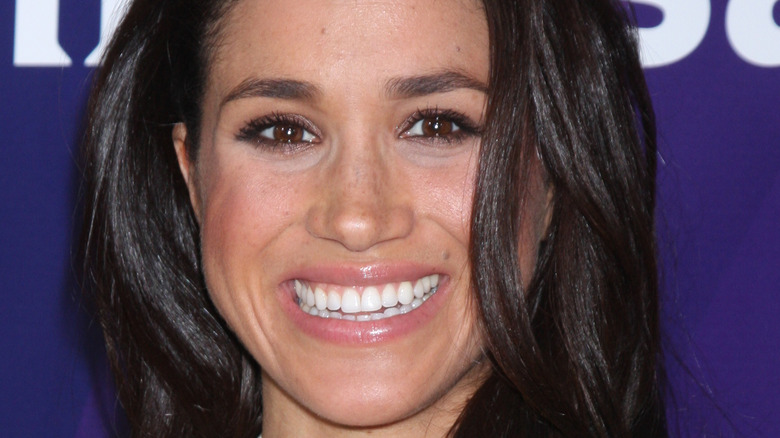 Shutterstock
Jason Knauf, the royal aide who leveled bullying accusations against Meghan Markle, is resigning (via Daily Mail). To better understand this holy guacamole moment, we'd enter the following exhibitions into evidence. Exhibit A: Knauf (a U.S. American) has pretty much been gunning for glory since he was five years old when he told his mama he wanted to the president (via The Courier). Additionally, he seems to be one of those rare people who set off to and then actually find the gold at the end of the rainbow. Before Meghan and Harry lured him away from the Royal Bank of Scotland, he'd worked as a speechwriter to New Zealand's deputy prime minister (via The Telegraph). But (this is Exhibit B) making it to the royal family's inner circle was kind of a big deal for Knauf, or at least for his mother. When the soon-to-be-former royal aide was helping with Meghan and Harry's wedding, his American mother Joanne told The Courier, "I always told the kids they can be whatever they want to be, they just can't be the King of England, I think he got as close as you can get." We'll just let that sit for a moment.
Exhibit C: Knauf stepped down from his post as chief executive of the Duke and Duchess of Cambridge's Royal Foundation roughly two months after Buckingham palace hired an independent law firm to look into the accusations leveled by Knauf that Meghan bullied palace staff (via CNN). Knauff insists that the two events have nothing to do with each other.
Jason Knauff's decision to step down (apparently) has nothing to do with Meghan Markle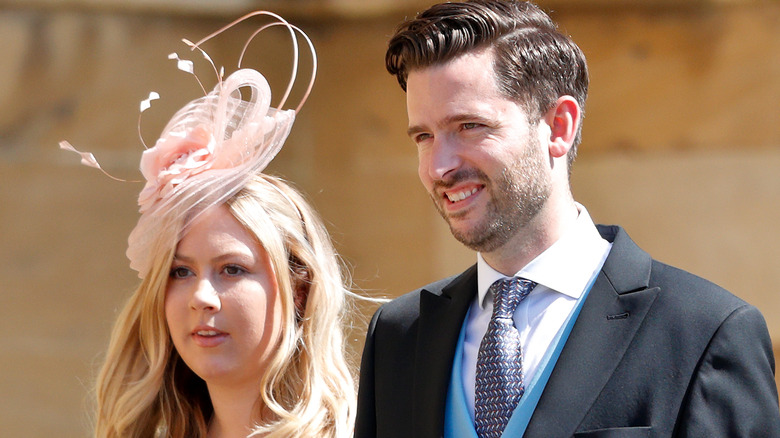 Max Mumby/indigo/Getty Images
As per the Daily Mail, Jason Knauf is parting ways with The Firm because his husband accepted a diplomatic position in another country. In his resignation statement, Knauf said that "Working with The Duke and Duchess of Cambridge has been the privilege of my career." William and Kate also expressed their sorrow at his resignation and best wishes for his future. He's due to continue in his current role until the end of the year. 
If we had to take a guess, The Duke and Duchess of Cambridge are probably feeling bleak. After Knauf stopped working for Meghan and Harry as their communications secretary (during which time, per BBC, he was involved in drafting that infamous letter to Meghan Markle's father) he became William and Kate's communications secretary. In 2019 an insider told Vanity Fair that Knauf was "their guy." The plot thickens: Knauf was appointed chief executive of the Duke and Duchess of Cambridge's Royal Foundation only after the Duke and Duchess of Sussex convinced the foundation's former chief executive to work for them.
So, is Jason Knauf giving up a dream position to make way for his partner's ambitions? It's certainly plausible. It's also worth pointing out that the British royal family has a history of finding jobs in other countries for employees who cause PR nightmares. We're thinking, of course, of Princess Margaret's lover Peter Townsend who conveniently wound up with a job in British Embassy in Brussels (via Town and Country).