Here's What You Should Do If You Lose Your COVID-19 Vaccine Card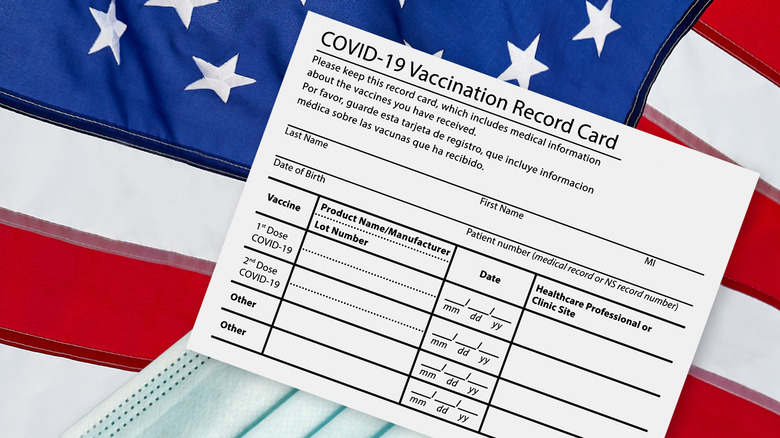 Shutterstock
It's currently the hottest ID you can own since you picked up your driver's license. While it may not look like much, the COVID-19 vaccination card is physical proof that you've taken your first baby steps toward getting life back on track.
The card is no different from other vaccine cards you received in the past, after all, it's still a record of all the shots you might have received, to keep you safe from all manner of illness, be it flu, chickenpox, smallpox, or measles. "These cards that you're given when you're vaccinated are important for you to keep up with because they're your personal record of what you have had and they remind you of when your next dose is due," Kelly Moore of the Immunization Action Coalition told The Washington Post. 
This particular vaccination card indicates where you got your vaccine, the type you got, and the dates you had it. Because of the incentives it offers, the COVID-19 card entitles you to free stuff from Krispy Kreme donuts to White Castle desserts, as well as drinks, gift cards, and savings bonds, depending on which state you live in (via CNET).
Retrieving your vaccine data isn't as difficult as it looks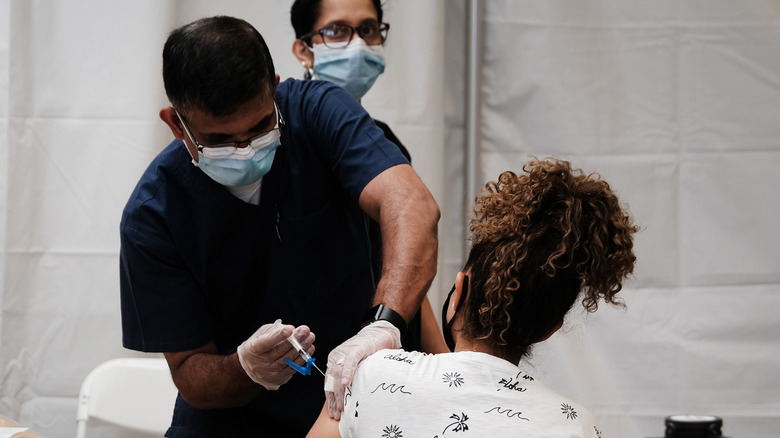 Spencer Platt/Getty Images
And while it seems like losing your vaccination card might trigger problems and unintended consequences, dealing with a lost card might not be as challenging as it might seem. If the card went AWOL, "check back with the clinic, pharmacy, or hospital where you received the immunization, as they may have some form of record," the University of Toledo's Mohamad Moussa explained to Health.
If that doesn't help, the CDC says you can also look into the immunization information system which is administered by the health department of your state, because your information should have been added in when you first got vaccinated. "We record all of your vaccinations in your electronic medical record that has a link to the state's vaccination registry, so you can always get a backup copy of your vaccine administrations," says Kevin Colgan, chief pharmacy officer at the University of Chicago Medicine (via The Washington Post). 
Health magazine also recommends you sign up for the CDC's V-Safe program, which tracks incidents like vaccine side effects on your smartphone. Getting that done will give you a quick way to find your information when you need it.