The Meaning Behind Shame Shame By Foo Fighters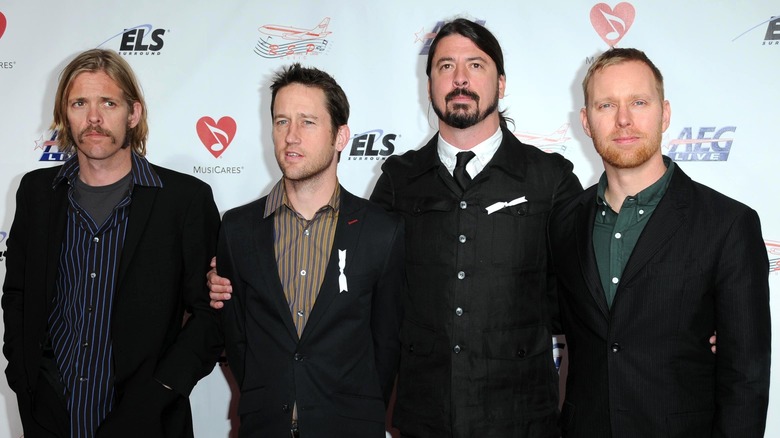 Shutterstock
The Foo Fighters released the song "Shame Shame" in November 2020 to good reviews. It's the first single from the band's recent album "Medicine at Midnight." Critics and fans alike have noted the somber tone of the tune, prompting frontman Dave Grohl to explain what the song is really about.
While speaking on SiriusXM, Grohl (former drummer for Nirvana) said that the decision to release "Shame Shame" first was intentional. "That song is not really a party [song]. I mean, it's got a groove unlike anything we've ever done before, and it has a dynamic and a vibe and a tone unlike anything we've ever done before, which is why I wanted to release it first" (via Song Facts).
"A possible interpretation is that Grohl is singing from the point of view of an abuser in a relationship ('Now I got you. Under my thumb like a drug, I will smother you')," per Song Facts, but the site adds that "More likely, they're just a series of stream-of-consciousness lyrics he ad-libbed."
The video for Shame Shame matches the dark tone of the song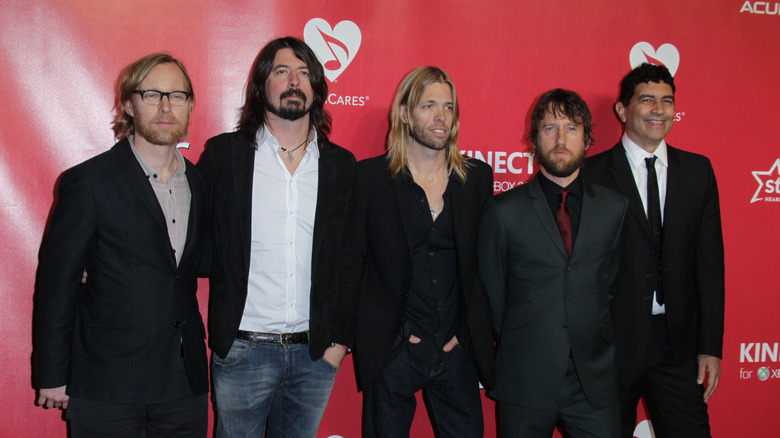 Shutterstock
The Foo Fighters decided to really dig deep into the dark themes in "Shame Shame" while shooting the music video for the song. Grohl told NME that the video was inspired by a dream that he's had off and on for most of his life. "When we started considering the video, that dream I've lived with for 37 f***ing years seemed to match with the aesthetic of the song." 
Grohl knew he needed the right person to bring the dream to life in the video, so he called on a friend, who made it work. "I called a friend of mine, Paola Kudacki, who's a world-renowned photographer and then called Sofia Boutella, who's just a force of nature. They fit perfectly together, the visuals — which are some dark corner of my psyche -– and the song. It's a bit darker than anything we've ever done."