Prince Harry Opens Up About His 'Wild' Youth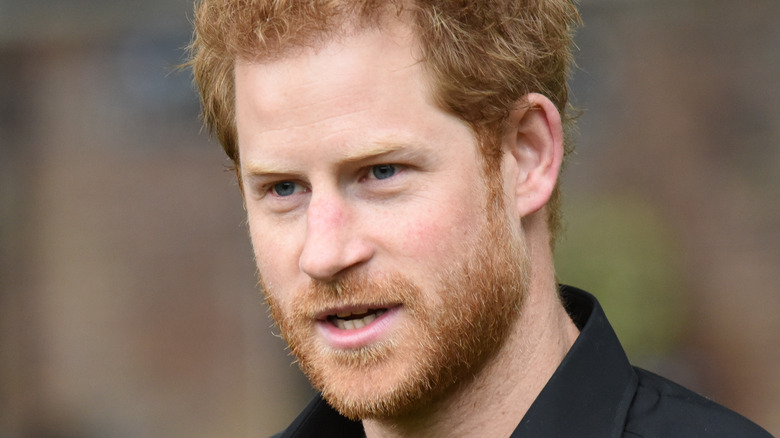 Shutterstock
Two months after Prince Harry and Meghan Markle's shocking tell-all interview with Oprah Winfrey, the Duke of Sussex has just sat down for another candid interview — and this time has opened up about his "wild" past.
In a guest appearance on a May 13 episode of actor Dax Shepard's "Armchair Expert" podcast, Prince Harry welcomed a frank conversation about mental health, discussing everything from going to therapy to his struggles growing up as a royal. At one point in the interview, when Shepard spoke of his struggles with addiction and substance abuse, the royal didn't hesitate to share details about his own "wild" days from his youth (via Refinery29).
"There's a reason [acting up]," Harry told Shepard on the podcast. "And for you, it was your upbringing and everything that happened to you, the trauma, the pain, the suffering. All of a sudden you find yourself doing a s***load of drugs and partying hard."
He continued, "Look how many other people do that, as well. They wouldn't necessarily have their awareness at the time. I certainly didn't have the awareness when I was going wild. Like, 'Why am I actually doing this?' In the moment, it's like, 'Well, why not? I'm in my 20s. This is what I'm supposed to do, isn't it?'"
Prince Harry compared growing up as a royal to 'The Truman Show'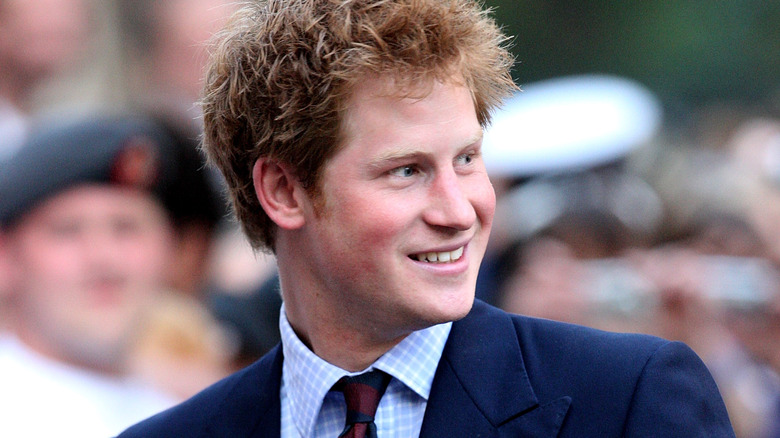 Dave Hogan/Getty Images
As noted by Daily Mail, Prince Harry has been linked to drinking and smoking cannabis in the past — and has even reportedly been taken to a residential center for drug users by Prince Charles when he was young. But undoubtedly, Harry's struggles in his youth were likely influenced by the constant scrutiny he received growing up as a royal, which the Duke himself made sure to address in the podcast when he spoke frankly about his royal life.
"It's a mix between 'The Truman Show' and being in a zoo," he shared (via Today). "The biggest issue for me was that being born into it you inherit the risk, you inherit the risk that comes with it. You inherit every element of it without choice and because of the way that the UK media are, they feel an ownership over you."
He went on, "Literally like a full-on ownership, and then they give the impression to some, well most, of their readers that that is the case, but I think it's a really dangerous place to be if you don't have a choice. But then of course people, quite rightly, will turn around and go, 'So what if you didn't have a choice? It was privilege.'"
If you or anyone you know is struggling with addiction issues, help is available. Visit the Substance Abuse and Mental Health Services Administration website or contact SAMHSA's National Helpline at 1-800-662-HELP (4357).