Botched Doctors Reveal The Facial Feature That's Skyrocketed In Popularity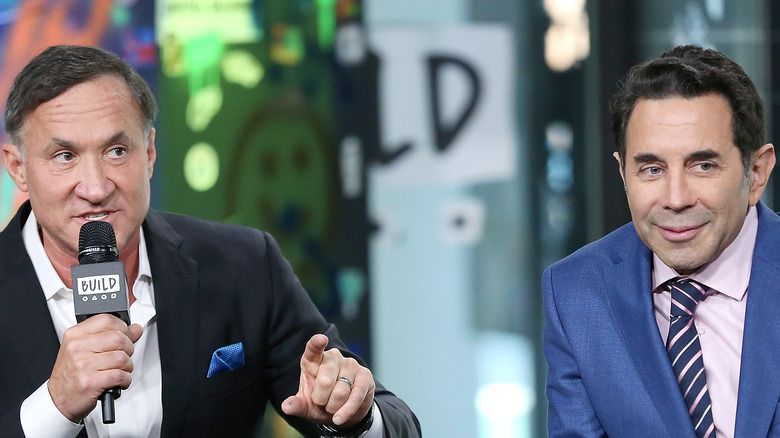 Monica Schipper/Getty Images
"Botched" is a reality television show that follows plastic surgeons Dr. Terry Dubrow and Dr. Paul Nassif, as they attempt to repair surgeries that have gone unnervingly wrong. The show can be addicting. That is, it can be addicting for those who can manage to through a whole episode without having to squeamishly turn their eyes away from the screen.
Of course both Dr. Dubrow and Dr. Nassif have certainly witnessed how plastic surgery's can go wrong. The two have magically fixed breasts that were once referred to as "melting mounds" and chins that received "not-so-chiseled" implants, (via E! News). Yes, these doctors have seen it all and certainly know their industry. That is why we look to them to find out what facial features are currently the trendiest to tamper with.
As it turns out, the most popular facial feature to "fix" in the world of cosmetic surgery is influenced by none other than a member of the Kardashian family. No audible gasp coming from this side – the famous family has already caused a stir over their, ahem, enhanced backsides.
Plumping your lips is all the rage, thanks to Kylie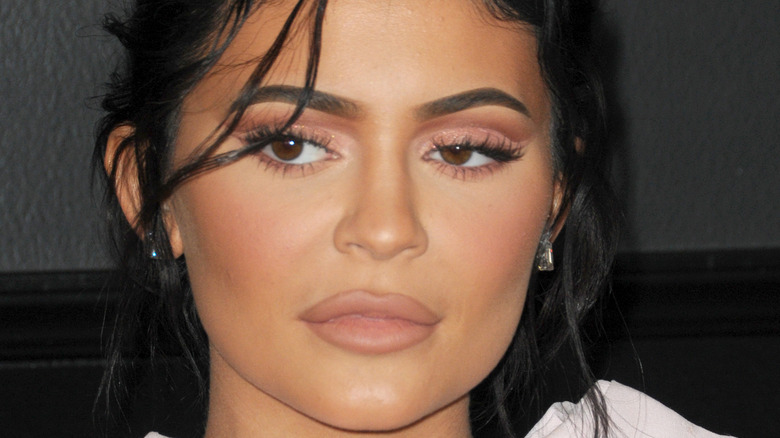 Shutterstock
Kim Kardashian can kindly scooch her tush over to the side to make way for little sister Kylie Jenner's lips. That's right: the youngest of the Kardashian-Jenner clan has now got the masses making requests for her generous pout. So popular is her pucker that it is the most requested body part by the patients of the "Botched" doctors, (via The Things). 
It may be hard for the plastic surgeons to accept all the Jenner lip requests because, in truth, they don't believe the makeup mogul should have altered her lips in the first place. "She made it acceptable for people under the age of 18 to have lip injections," says Dr. Dubrow, (via People). "We don't agree with that."
Jenner's kisser also caused quite the stir outside of plastic surgeon's offices. People were so entranced by her voluminous lips they participated in a "Kylie Jenner lip challenge," which we absolutely do not recommend doing. Fans everywhere took to the internet to use items such as a shot glass to suck the air out of the glass to create a vacuum seal around their lips. The result was unnaturally swollen lips that disturbingly enough, resembled Jenner's pout, (via SOS).