The Meaning Behind Shot In The Dark By AC/DC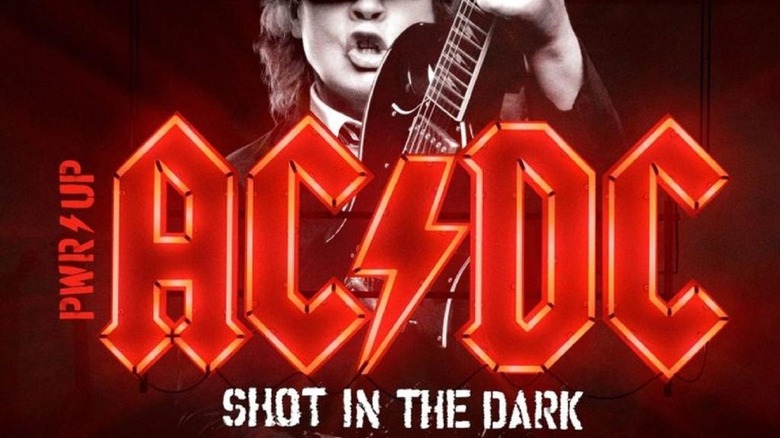 Columbia Records
AC/DC released "Shot in the Dark" in October 2020 after a long hiatus — the song was the band's first single since 2014! The song is also the first the group has released since the death of Malcolm Young in 2017.
When he died, Malcolm left behind plenty of material that he co-wrote with his brother, Angus Young. The members of AC/DC started talking about getting back together for another album in 2018, and Angus told USA Today that everything came together pretty easily. "I had a lot of material together and our management was wondering if we were thinking about a new album. So it was a case of contacting everyone to see if we'd all be on board."
Angus says "Shot in the Dark" is a pretty classic AC/DC song. "It's a good rock 'n' roll track with a good hooky chorus. You hear it straight away and you know that's AC/DC" (via USA Today).
Shot in the Dark is a classic AC/DC song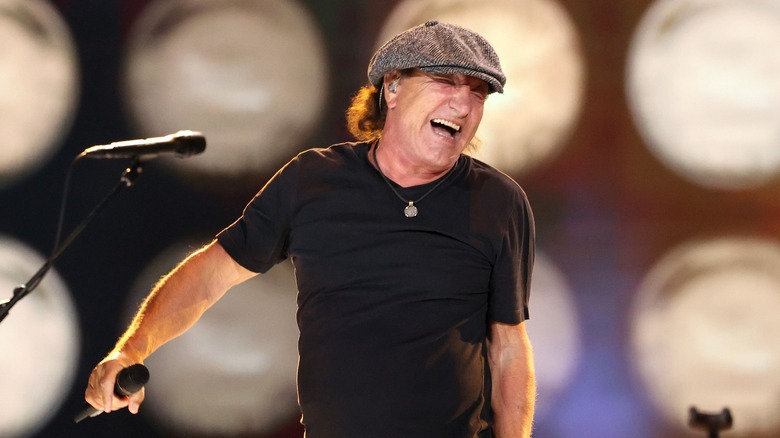 Kevin Winter/Getty Images
"Shot in the Dark" was the first single off of the band's most recent album, "Power Up." Guitarist Angus Young told Ultimate Classic Rock that the album is AC/DC in all the ways fans love the most. "As soon as it starts up, straight away, it's AC/DC. And that's what we've always been about."
Per The Harvard Crimson, the song is a nostalgic trip back to a simpler — albeit not necessarily quieter — time, immersing "listeners in the height of '80s debauchery and rock mythology, where rockstars would spend the nights partying without a care."
With lyrics like "A shot in the dark/Make it feel alright/A shot in the dark/All through the whole night" (via Song Facts), it's not hard to see that the song definitely hearkens back to an AC/DC of years past. The phrase "a shot in the dark" is generally akin to making a guess without knowing what might happen, but the title has more than one meaning, as Angus Young told Rolling Stone, "The title is a little bit cheeky because we all like a little nip [of alcohol] in the night or a few shots in the dark."