The Real Reason Elon Musk's Net Worth Has Decreased By $20 Billion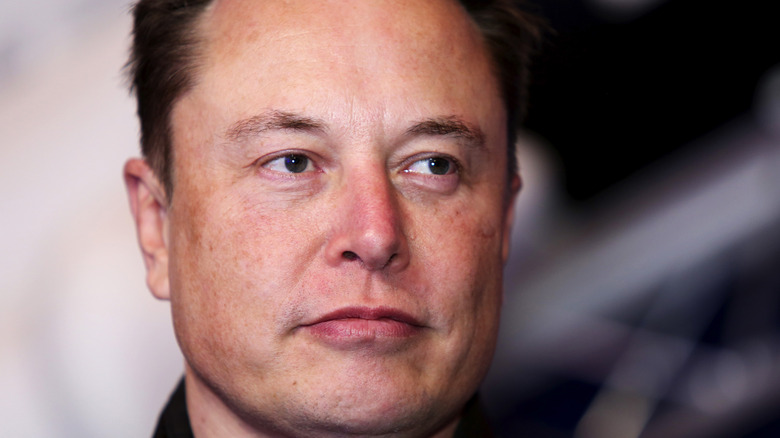 Bloomberg/Getty Images
Elon Musk's fortune dropped significantly after he hosted "Saturday Night Live," according to reports. On May 13, 2021, Forbes noted that in the week after he appeared on the show, shares of Tesla fell by 15%, which lowered Musk's net worth by $20.5 billion. Yes, billion. The Daily Mail explained that Musk's monologue got investors talking and not necessarily for the right reasons. The publication outlined that Musk was worth $166 billion before his appearance on May 8, 2021 — his net worth has been depleted to $145.5 billion. While it's safe to say that Musk is far from in financial trouble, it was a considerable nosedive.
Independent reported that Musk's controversial comments about Dogecoin and his business plans were mainly responsible for the drop. During his opening monologue, Musk was joined by his mom who said, "I'm excited about my Mother's Day gift, I just hope it's not Dogecoin." Forbes explained that while he's previously spoken positively about cryptocurrency, Musk announced on Twitter that Bitcoin will be suspended as payment at Tesla. The price of Bitcoin fell as much as 17% shortly following the announcement. Tesla holds around $1.3 billion in Bitcoin, so if the value drops, then Tesla takes a hit and by extension so does Musk's net worth.
While Musk's net worth has taken a considerable hit, Forbes noted that he's still the third richest person on the planet — is on his way to becoming a trillionaire — and was paid an estimated $11 billion last year all in Tesla stock options.
Elon Musk has sustained big financial losses before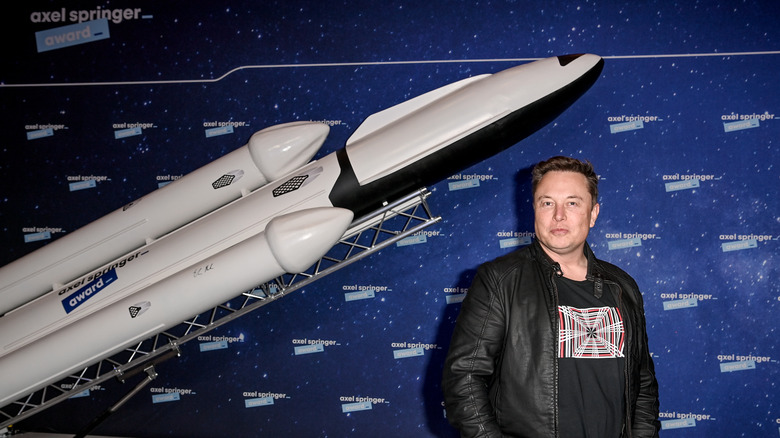 Pool/Getty Images
The Economic Times explained that in 2020, Elon Musk broke records as he had one of the fastest streaks of wealth accumulation in history. However, it didn't last. On Twitter following his "Saturday Night Live" appearance, he explained that Tesla would be suspending Bitcoin due to the "rapidly increasing use of fossil fuels for Bitcoin mining and transactions." The Daily Mail noted that Bitcoin consumes more electricity than most countries.
This was one of the reasons Musk's net worth has been dented. However, it's not the only reason. Insider explained that after Tesla shares fell more than 16% at the start of March 2021, it meant a serious financial loss for Musk. According to Bloomberg's Billionaires Index, he lost $27 billion.
Prior to the loss, The Economic Times explained that Tesla's monumental stock rise was so great throughout 2020 that Musk's fortune was estimated at $210 billion, making him the world's richest man. However, despite both drops in shares, Forbes noted that Musk is still nearly $110 billion richer than he was a year ago.