Body Language Expert Reveals The One Thing Elon Musk Did On SNL That Showed A Very Different Side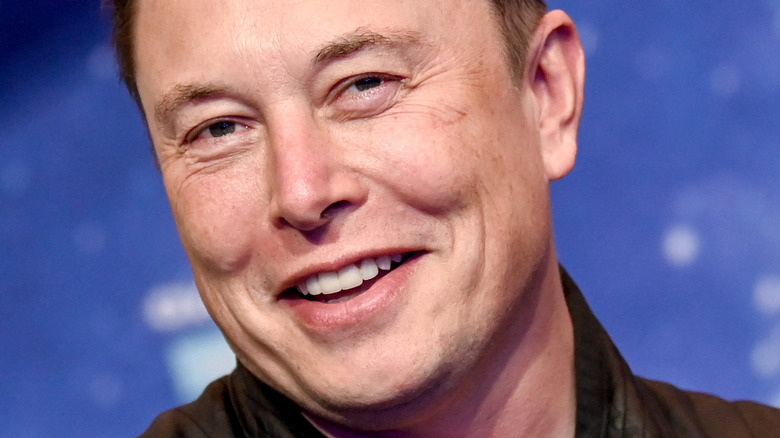 Pool/Getty Images
It's very likely that Elon Musk hosting "Saturday Night Live" wasn't on anyone's 2021 Bingo card, but the founder of SpaceX and CEO of Tesla, Inc. took to the stage at Studio 8H on Saturday night to host the sketch comedy show. Prior to the show, "SNL" received a lot of backlash for their decision to have the tech billionaire host, not only from fans, but cast members like Bowen Yang and Aidy Bryant (via Entertainment Weekly). Variety even did a column on why Musk is "wrong" for the NBC show, but despite the negative reactions, the show went on.
And it seemed Musk's episode of "Saturday Night Live" was even better than expected. In fact, TMZ reported that "Elon was funny" and a lot of his humor was self-deprecating. When speaking with The List, body language expert and career coach, Lauren Cohen, even said that Musk tried to "lighten up" and "make fun of himself." You could really see that with his Dogefather character on "Weekend Update," where Musk tried (and failed) to easily explain what exactly a Dogecoin is to Michael Che (via Twitter). That wasn't the only time Dogecoin — a type of cryptocurrency that Musk has pushed — was mentioned in the show. Musk also told his mother that he would be getting her Dogecoin for Mother's Day in his monologue (via CNN).
Musk revealed he is the first host with Asperger's in his monologue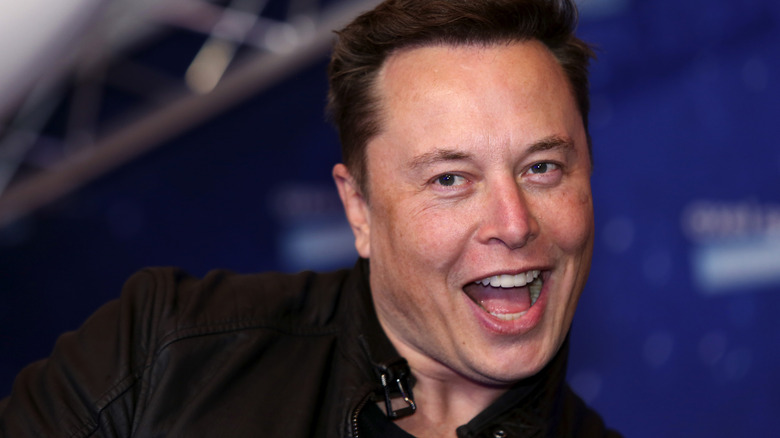 Bloomberg/Getty Images
Elon Musk's mother wasn't the only surprise in his opening monologue. The billionaire also revealed that he is the first host with Asperger's syndrome in the show's history, according to The Wall Street Journal. Cohen noticed that when Musk was on "Weekend Update," he seemed "uncomfortable sitting in a swivel chair on wheels" and that could be due to swivel chairs being "triggers and challenging for someone with Asperger's." 
You may have also noticed like Cohen that Musk shifted his "body nonstop" during the sketch. Cohen pointed out that he even used "exaggerated hand movements," which made him seem "nervous and awkward." That can be totally understandable for someone's first time hosting "SNL," and having to deal with Asperger's triggers. Plus, nothing Musk did on the show was as awkward as the promo he shot with musical guest Miley Cyrus and cast member Cecily Strong a few days prior to the show (via The A.V. Club).
Elon Musk even, at times, appeared reassuring. Cohen noted that Musk moved his head either by turning it or tilting it "in a way to try and seem less threatening." It worked, because Musk definitely felt a "bit smaller," according to the body language expert. So, if you set aside the slight awkwardness and extensive Dogecoin references, it was an overall great show for someone who was dubbed an "odd choice" to host (via CNN).