Here's How Much Snoop Dogg Is Actually Worth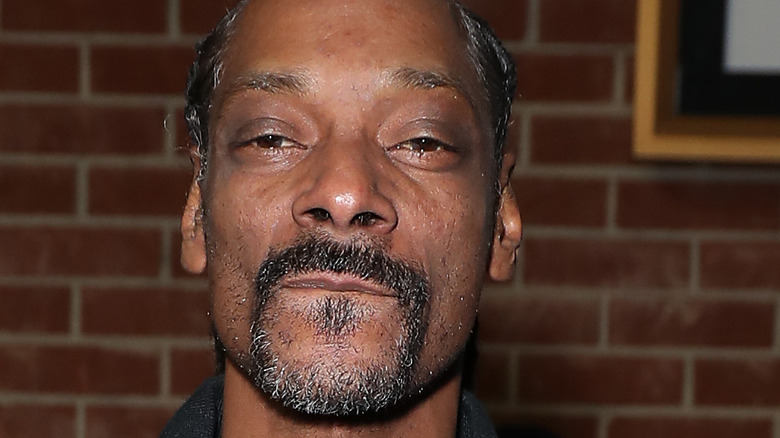 Leon Bennett/Getty Images
Snoop Dogg may be at the center of plenty of memes these days, but the artist is nothing short of a legend. The rapper, singer, songwriter, and businessman is best known for hits such as "Drop it Like It's Hot" and "Gin and Juice," which showcase his musical ingenuity. His more recent collaborations with artists including Katy Perry, Wiz Khalifa, and Bruno Mars point to his longevity, something rare in the fast-paced world of hip-hop (via U Discover Music).  
Snoop Dogg's net worth is thanks to his music career and multiple business ventures. As reported by Wealthy Gorilla, he is one of the wealthiest rappers in the world, having sold over 23 million albums in the U.S. and 35 million world-wide. So, what's the key to his success? According to Snoop, it has to do with a dedication to craft. "If it's flipping hamburgers at McDonald's, be the best hamburger flipper in the world. Whatever it is you do you have to master your craft," he once said, via Brainy Quote. 
Snoop Dogg's early beginnings and business ventures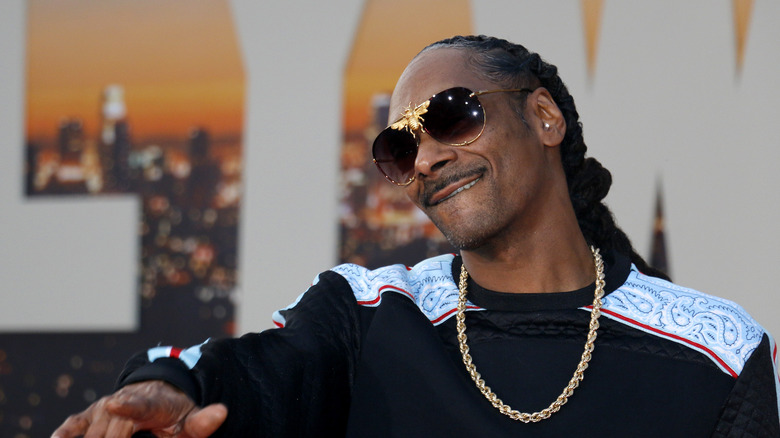 Shutterstock
Legendary rapper Snoop Dogg wouldn't have been where he is today without the help of an even more famous rapper, Dr. Dre. As told by Britannica, Dr. Dre discovered Snoop Dogg after he graduated from high school, and decided to feature the budding rapper on his single "Deep Cover," which debuted in 1992. The pair continued to work together on other songs, including "Dre Day" and "Nuthin' but a 'G' Thang," which helped cement Snoop Dogg's place in the world of hip hop. When Snoop Dogg finally published his own album, "Doggystyle" in 1993, he became the first artist to debut a record ranked at No. 1 on the Billboard 200 chart, per Stop the Breaks.  
Snoop Dogg has also been extremely successful in the business world. In 2015, he announced his cannabis line, Leafs by Snoop, in Colorado, per Rolling Stone. The rapper also owns a media company called Merry Jane, an e-commerce platform for CBD, and is the co-founder of Casa Verde Capital, a venture capital firm in the cannabis industry that is now worth at least $200 million. And it would be hard to mention Snoop Dogg's business ventures without discussing his VH1 program with Martha Stewart, "Martha & Snoop's Potluck Dinner Party," per Film Daily. It's safe to say that Snoop Dogg has had quite the interesting life, and his net worth of $150 million will only grow from here (via Wealthy Gorilla).