Norman Lloyd's Net Worth: The Hollywood Legend Is Worth Less Than You Think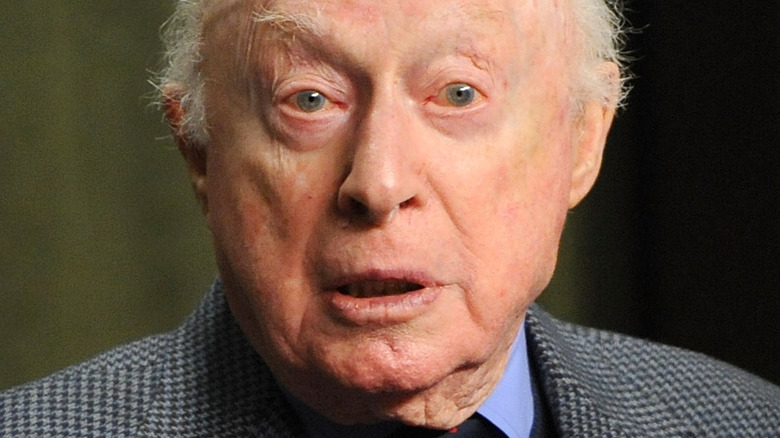 Angela Weiss/Getty Images
With a career spanning over 90 years, the late Norman Lloyd initially found his start as a child actor (via The A.V. Club). At 9 years old, the star appeared in numerous vaudeville shows until he graduated high school and decided to put the performing arts on the backburner in favor of a law degree. He studied at New York University for a while before dropping out and returning to the stage, where he earned a place at Eva Le Gallienne's Civic Repertory Theatre. From there, the budding actor started working with Orson Welles at his independent theater company before hitting the big time in Hollywood through a friendship with Alfred Hitchcock that would define his career. 
Lloyd starred in two major films from the acclaimed director, "Saboteur" and "Spellbound," before working with him again on his shows "The Alfred Hitchcock Hour" and "Alfred Hitchcock Presents" as an actor, producer, and director (via BBC News). In the following years, Lloyd became known for his work in "Dead Poets Society" and "The Age of Innocence," and for appearing in episodes of "The Twilight Zone" and "Modern Family". So how much was Norman Lloyd worth at the time of his death?
Norman's last performance was in Judd Apatow's Trainwreck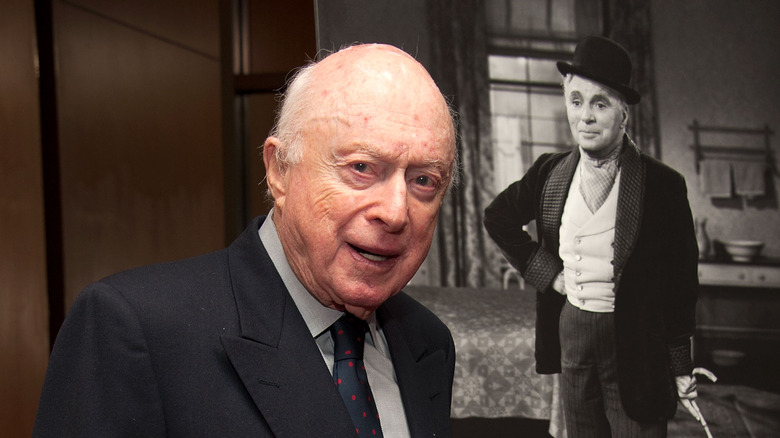 Valerie Macon/Getty Images
According to Celebrity Net Worth, the Hollywood veteran had amassed a fortune of around $5 million. Norman Lloyd was a "well known and respected" part of the film industry, not only for his work ethic but for those he knew along the way like Hitchcock and Welles as well as Charlie Chaplin, Buster Keaton, Jean Renoir, and Martin Scorsese (via Variety). At age 100, he starred with Bill Hader and Amy Schumer in his last performance, "Trainwreck." 
Its director Judd Apatow had nothing but good memories about the actor, describing him a year after the film released as the "youngest 101-year-old in Hollywood" in a piece for Vanity Fair. "I cherish every moment with Norman," Apatow wrote. The two remained friends after filming, with the director recalling a time when the two had arranged lunch but Lloyd had to cancel due to minor surgery. "I asked him what was wrong, and he said, 'That's what happens when you kick too much ass!'"