Here's What Beanie Feldstein's Net Worth Really Is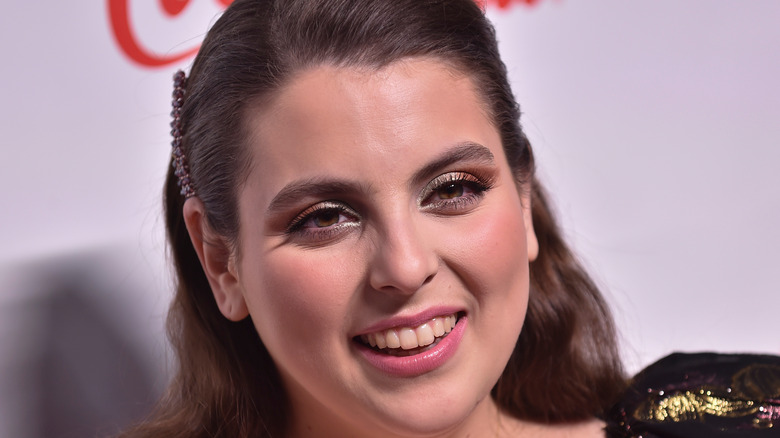 Shutterstock
Born June 24, 1993, Elizabeth Greer Feldstein, or Beanie Feldstein, won people over in 2016 when she appeared in the comedy "Neighbors 2: Sorority Rising." As the younger sister of award winning actor, Jonah Hill, she already had a good start in Hollywood. Hill, as all good brothers should, has praised his sister multiple times for her bravery and determination within the industry. In an interview with The Wall Street Journal, he stated, "People think I'm being over the top. I'm serious ... The things I struggle with, she had knocked down when she was 14."
Since 2016, Feldstein has starred in films including "Lady Bird," "Booksmart," and "How to Build a Girl." Along with her film work, she's appeared in shows including "Grey's Anatomy," "The Simpsons," and is set to appear as Monica Lewinsky in the anthology series "American Crime Story." As of 2021, Feldstein has two more projects in the works (via IMDb). At only 27 years old, she's already done so much, and earned so much at that.
Beanie Feldstein moved back into her childhood home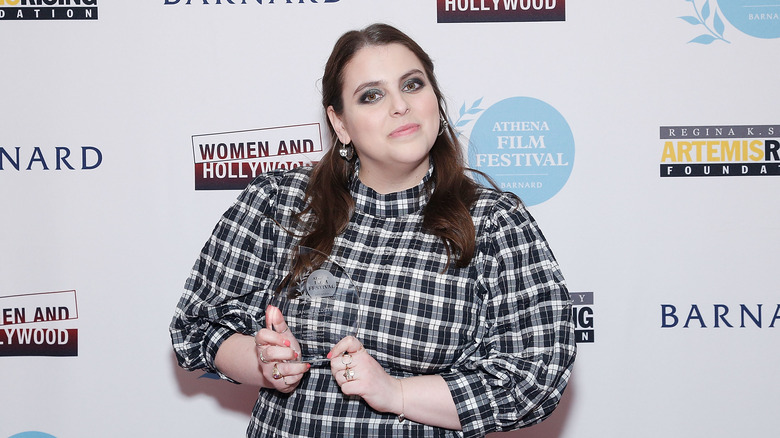 Lars Niki/Getty Images
Beanie Feldstein already has a net worth of $3 million, according to Celebrity Net Worth. According to FactMandu, she makes an average of anywhere around $50,000 to $500,000 for her salary. Ever since the coronavirus pandemic hit in 2020, Feldstein's been moving around a bit. She was living with her roommate and best friend, but went back to live in her childhood home in Los Angeles with her family. And from what it sounds like, she may be in Los Angeles for some time to work on upcoming projects (via The Hollywood Reporter). Unlike her brother, she keeps her personal life pretty quiet from the public. 
One thing Feldstein has divulged to the public is that she is here, and she is queer. In an interview with People, she said, "For me in my life, it is a part of who I am but it is not at all my defining feature. It doesn't mean I don't love my girlfriend, it's just part of who I am."