Hilaria Baldwin Shares Terrifying Experience Involving Her Infant Son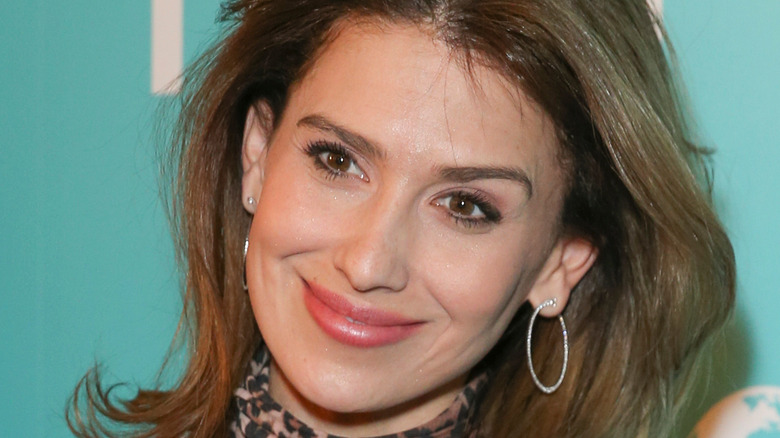 Shutterstock
Mom of six Hilaria Baldwin took to Instagram over the weekend to share a super upsetting experience involving her 8-month-old son Eduardo, whom she had to rush to the doctor after he suffered an unexpected allergic reaction (via Us Weekly).
Along with a photo of Baldwin cradling her son, whom she calls Edu, the yogi wrote as a caption about the allergic reaction, "I don't know to what yet, but it was one of those horrible moments a parent dreads." She went on to say her other kids don't have allergies, and for her, "this was a first."
Then, Baldwin, who shares children Carmen, Rafael, Leonardo, Romeo, Eduardo, and Lucia, who range in age from seven to two months, with husband Alec Baldwin, noted, "Doesn't matter how many kids you have, there are always moments that shake us, as there is no way we can prepare."
The once-embattled star, who suffered a heritage scandal earlier this year, went on to explain about the photo she shared, "This was after he was better, the vomit on my clothes had dried, and my friend sent a pic to Alec (who is away working) to let him know it was going to be ok."
Hilaria Baldwin is like so many other parents in the U.S.
While Baldwin didn't specify what Edu's allergy was specifically, and hinted she may not even know yet, it's worth noting that according to the CDC, 8 percent of American kids, or one in 13, have some kind of food allergy.
According to Healthline, vomiting is one symptom of an allergic reaction, as is itching, wheezing, and swelling around the face and mouth.
Baldwin's Instagram post went on to thank the medical professionals who helped her in the scary situation with her son. She also shared an important message for other parents, writing, "I was told that expediency in this situation is key..don't wait to see if it gets better. If you find yourself in this situation—just go and reach for help." She ended her post by saying to her little one, "i love you my baby boy. mama loves you so."